5 Eid jamaat to be held at Baitul Mukarram mosque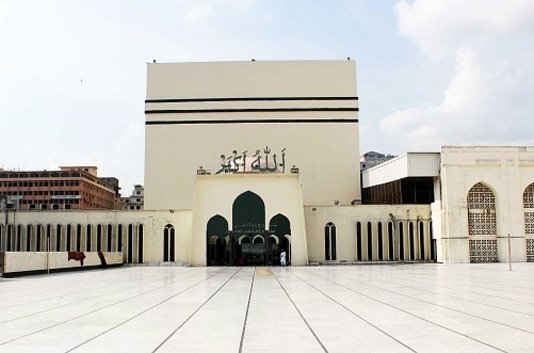 DHAKA, July 6, 2022 (BSS) - Five Eid jamaat will be held at Baitul Mukarram
national mosque on the occasion of Eid-ul-Azha.
The first Eid congregations will be held at 7am, said a press release of
Islamic Foundation Bangladesh today.
The second jamaat will be held at 8am, the third jamaat at 9am, the fourth
jamaat at 10am while the fifth jamaat will be held at 11am.
Baitul Mukarram National Mosque senior Imam Hafej Mufti Mizanur Rahman will
lead the first jamaat while Hafej Mufti Muhibullahil Baki Nodvi will lead the
second jamaat. Maulana Abu Saleh Patyari will lead the third jamaat, Maulana
Muhiuddin Kashem will lead the fourth jamaat while Maulana Mohammad Abdullah
will lead the fifth jamaat.
In absence of any Imam, Maulana Mohammad Nuruddin will conduct that jamaat.