PM sends mangoes to her Pakistan counterpart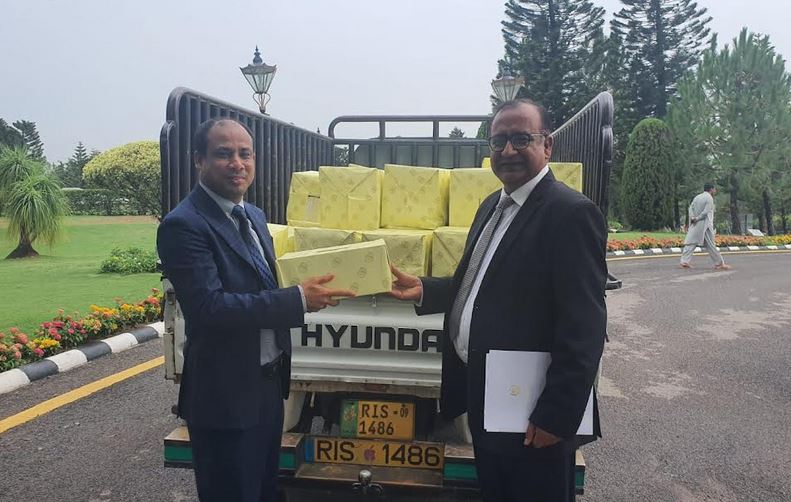 DHAKA, July 5, 2022 (BSS) - Prime minister Sheikh Hasina sent mangoes to
her Pakistan counterpart Shahbaz Shareef as a special goodwill gesture.
Officials of Bangladesh high commission handed over a consignment of 1,000
kilograms of 'Amrapali', a special variety of mango in Bangladesh, to a
official concerned of Pakistan Prime Minister's Office in Islamabad today,
according to a press release received here.
The complementary gift of Bangladesh Prime Minister was received by
Pakistan with much appreciation, it said.
According to the release, this goodwill gesture of Prime Minister Sheikh
Hasina would be considered as a special instance in the relationship between
the two countries.