BOU providing work-oriented education to marginalized people: VC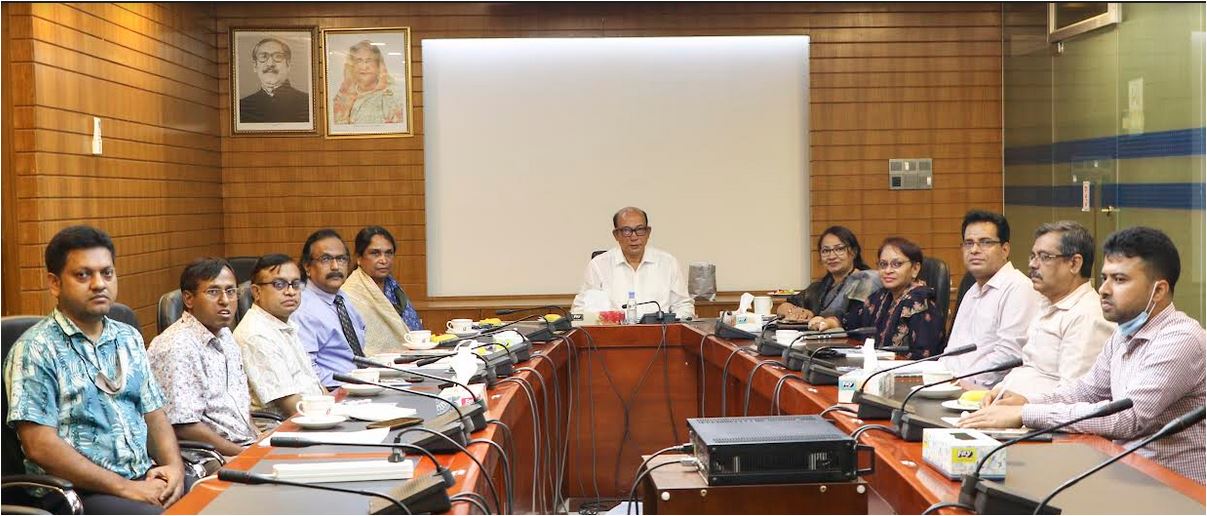 DHAKA, July 3, 2022 (BSS) - Bangladesh Open University (BOU) Vice-Chancellor (VC) Professor Dr Syed Humayun Akhter today said that apart from providing secondary and higher secondary education, the BOU is now working to make the marginalized people work-oriented through proper education.
"BOU is now not confined in providing secondary and higher secondary education. Apart from giving higher education, it is now conducting life-oriented, practical and developmental activities in the country," he said.
Humayun said this while exchanging views with Professor Fazle Shahid Faruque, a researcher at the University of Mississippi Medical Center in the USA, at his office on BOU campus in Gazipur, said a press release.
The VC said that the university is also carrying out its educational activities abroad.
Professor Faruque said BOU has achieved its goals within very short time.
Rural development and expansion of agricultural education, especially in remote areas, through BOU's distance education, is really laudable, he said, adding that there is no alternative to BOU education for sustainable development.
BOU Pro-VC (administration) Professor Dr Nasim Banu, Pro-VC (education) Professor Dr Mahbuba Nasreen and deans of different schools were present at the meeting.
Later, the BOU VC presented a shawl to Professor Faruque.