Razzak calls on Wageningen University president Dr Sjoikje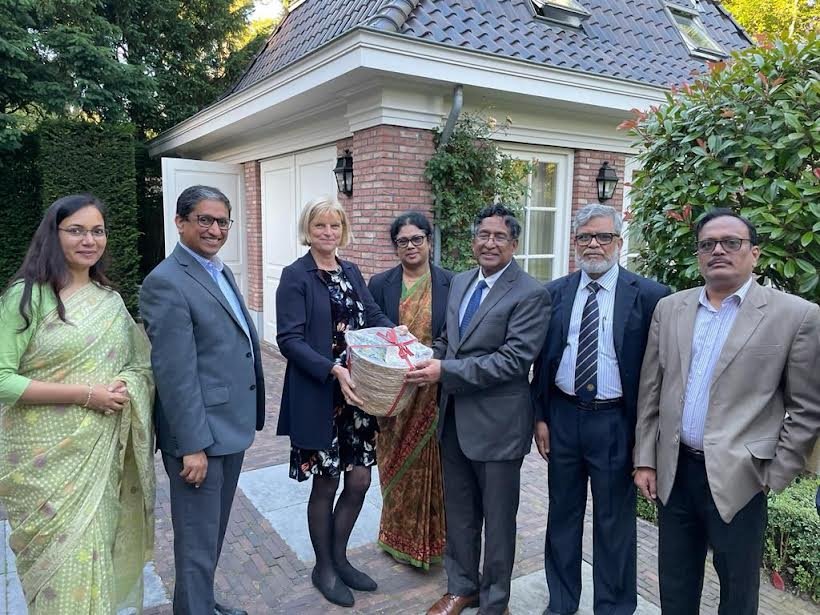 DHAKA, July 2, 2022 (BSS) - Agriculture Minister Md Abdur Razzak on Friday called on president of Wageningen University and Research Dr Sjoukye Heimovaara at Bangladesh Bhaban on his way to participate six months long floriade expo 2022 in the Netherlands.
During the meeting, they discussed on practical researches in order to increase production, diversification, conservation and marketing of agricultural goods through adopting advanced technology and applying the findings of fundamental research.
The minister said Bangladesh achieved self-reliance and significant success in its agriculture sector in the last decade and also managed to move up in the list of top 10 countries in the world in terms of producing various grains and vegetables.
Bangladesh's ambassador to the Netherlands Riaz Hamidullah raised the issue of launching joint research projects between Wageningen University and agricultural research universities of Bangladesh. However, the president of Wageningen University welcomed the proposal.