DU 'Cha-unit (Drawing)' admission test held peacefully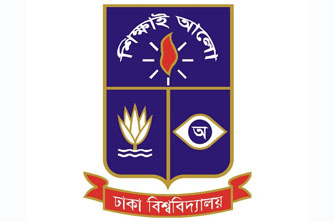 DHAKA, July 2, 2022 (BSS) - The entry test of Fine Arts Faculty disciplines
under 'Cha-unit (Drawing Part)' of Dhaka University (DU) for 2021-22 academic
sessions was held peacefully at 10 am to 11 am in the campus peacefully.
"The examination was held peacefully and there was no news of any untoward
incident," said DU Vice-Chancellor Professor Akhtaruzzaman after visiting the
exam halls.
A total of 1,502 students who passed Cha unit's general knowledge part exam
on June 17, participated today's test. Earlier, a total of 7,440 students
applied against 130 seats of Cha unit, according to a DU press release.
DU Pro-VC (Administration) Professor Dr Mohammad Samad, DU Pro-VC (Education)
Dr ASM Maksud Kamal, Fine Arts Faculty Dean Prof Nisar Hossain and senior
teachers also visited the examination halls to observe the overall situation.