Condolences pour in for Mukul Bose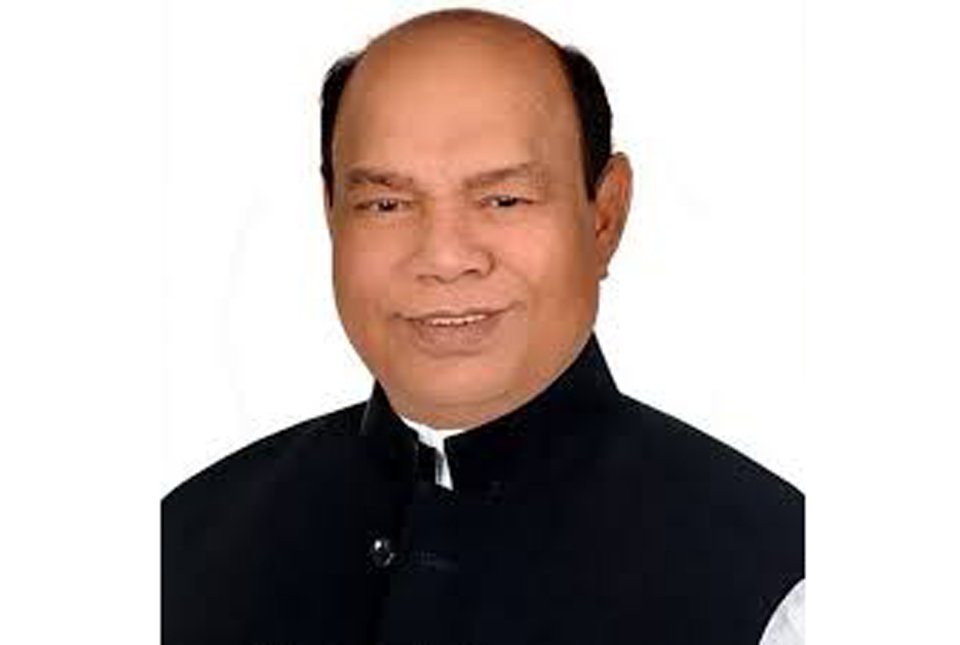 DHAKA, July 2, 2022 (BSS) - Condolences continue to pour in for Bangladesh
Awami League (AL) Advisory Council Member Mukul Bose, who breathed his last
at 5:20am today at the age of 68 at Apollo Hospital in Chennai, India.
After his demise, a number of cabinet members expressed deep shock and sorrow
and conveyed condolences.
In separate messages, Awami League (AL) General Secretary and Road, Transport
and Bridges Minister Obaidul Quader, Information and Broadcasting Minister Dr
Hasan Mahmud, Liberation War Affairs Minister AKM Mozammel Haque, Agriculture
Minister Dr Muhammad Abdur Razzaque, Home Minister Asaduzzaman Khan Kamal,
Law Justice and Parliamentary Affairs Minister Anisul Huq, Finance Minister
AHM Mustafa Kamal, LGRD Minister Md Tajul Islam, Education Minister Dr Dipu
Moni, Foreign Affairs Minister Dr AK Abdul Momen, Planning Minister MA
Mannan, Industries Minister Nurul Majid Mahmud Humayun, Health Minister Zahid
Maleque, Forest and Climate Change Minister Md Shahab Uddin, Textiles and
Jute Minister Golam Dastagir Gazi, Fisheries and Livestock Minister S M
Rezaul Karim, Food Minister Sadhan Chandra Majumder, Commerce Minister Tipu
Munshi, Social Welfare Minister Nuruzzaman Ahmed, Chittagong Hill Tracts
Affairs Minister Bir Bahadur Ushwe Sing, Land Minister Saifuzzaman Chowdhury,
Railway Minister Md Nurul Islam Sujan, Science and Technology Minister
Yeafesh Osman, Posts and Telecommunications Minister Mustafa Jabbar,
Expatriate Welfare and Overseas Employment Minister Imran Ahmed and
Chittagong Hill Tracts Peace Accord Implementation and Monitoring Committee
Convener Abul Hasanat Abdullah prayed for eternal peace of the departed soul
of Mukul Bose and conveyed deep sympathy to the bereaved family.
Besides, Industries State Minister Kamal Ahmed Mojumder, Youth and Sports
State Minister Zahid Ahsan Russel, Power, Energy, and Mineral Resources State
Minister Nasrul Hamid, Social Welfare State Minister Ashraf Ali Khan Khasru,
Women and Children Affairs State Minister Fazilatun Nessa Indira, Shipping
State Minister Khalid Mahmud Chowdhury, Labour and Employment State Minister
Begum Monnujan Sufian, ICT State Minister Zunaid Ahmed Palak, Primary and
Mass Education State Minister Md Zakir Hossain , Foreign Affairs State
Minister Md Shahriar Alam, Public Administration State Minister Farhad
Hossain, Rural Development State Minister Swapan Bhattacharya, Housing and
Public Works State Minister Sharif Ahmed, Cultural Affairs State Minister KM
Khalid, Disaster Management and Relief State Minister Dr Md Enamur Rahman,
Civil Aviation and tourism State Minister Md Mahbub Ali, Religious Affairs
State Minister Md Faridul Haque Khan, Planning State Minister Dr Shamsul
Alam, Water Resources State Minister Zahid Farooq and Deputy Minister AKM
Enamul Hoque Shameem expressed profound shock and sorrow at the death of
Bose.
Meanwhile, Jatiya Sangsad (JS) deputy leader Syeda Sajeda Chowdhury Awami
League Advisory Council Member and 14-Party's alliance spokesman Amir Hossain
Amu also mourned the death of Bose.
Mentionable, Bose was also the joint general secretary of the Awami League
during the State of Emergency in 2007 along with Obaidul Quader and Syed
Ashraful Islam.
He was elected as party's Advisory Council Member on January 1, 2017.