Good governance is ensured in field administration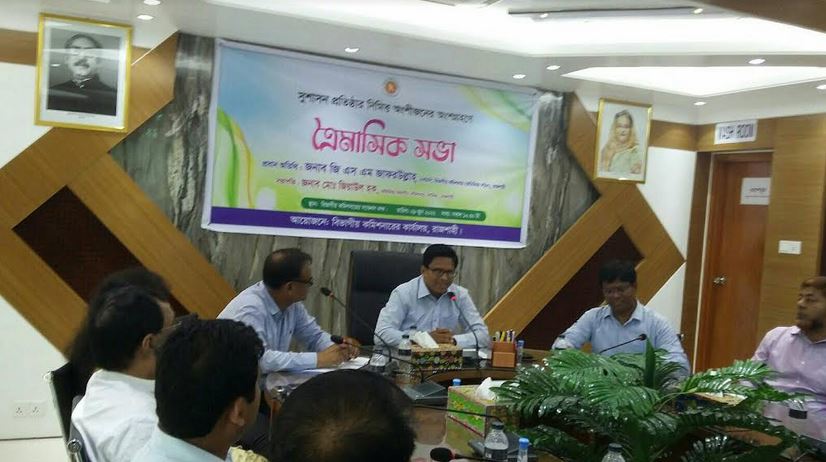 RAJSHAHI, June 29, 2022 (BSS) - By dint of the competent and prudent leadership of Prime Minister Sheikh Hasina, good governance was established in the field administration through ensuring transparency and accountability in the service-delivery activities.
Public services are gradually being digitized through promoting information and communication technologies and the mass-people are getting benefits enormously.
The views were expressed at a stakeholders meeting on establishing good governance hosted by the Commissioner Office of Rajshahi division at its conference hall today.
Divisional Commissioner GSM Zafarullah addressed the meeting as chief guest, while Additional Commissioner Dr Ziaul Haque was in the chair.

Additional Commissioner ANM Moinul Islam, Director of Local Government Division Enamul Haque, Deputy Director Dr Chitralekha Naznin and Additional Deputy Commissioner Kolyan Chowdhury also spoke.
Giving an illustration of the present government's achievements in various development sectors Commissioner Zafarullah said the government has been implementing diversified programmes to establish good governance in the service delivery activities.
He said there are five good governance tools related to National Integrality Strategy (NIS), Right to Information (RTI), Citizen Charter, Grievance Redress System (GRS) and Annual Performance Agreement (APA).
In addition infusing dynamism into the public services, transparency and accountability are being ensured in the services, including recruitment in government jobs, benefiting the service-recipients as a whole.
The use of NIS tool has started to make the public service deliveries vibrant because it has brought a new dimension as a result of engaging the people in the service delivery process.
Over 30 persons consisting of government officials, development activists, business leaders, valiant freedom fighters, members of the civil society and journalists joined the meeting sharing views on how they supplement the process of establishing good governance.