Barisal people become happy for Padma Bridge's inauguration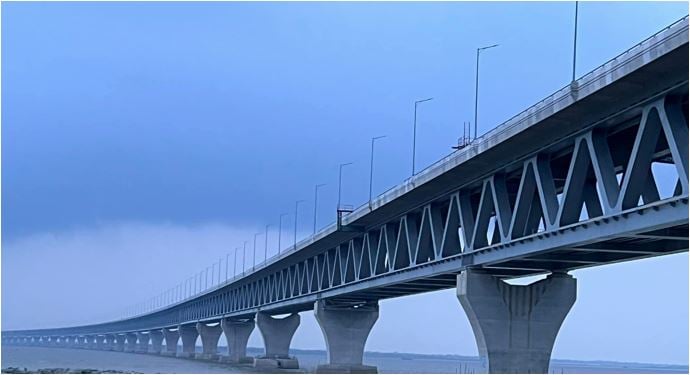 BARISAL, June 26, 2022 (BSS) - People of the district have become very happy
after reaching Barisal earlier by crossing the long-cherished Padma
Multipurpose Bridge, the symbol of self confidence.
A bus of Sakura Paribahan Pvt Ltd touched Barisal Notullabad Bus Terminal
around 10:15 am carrying 40 passengers through the Padma Bridge for the first
time today while it left Sayedabad Bus Terminal in Dhaka at 5:30 am.
However, concerned people said the bus could reach Barisal earlier if the
toll plaza on the Mawa side of the bridge is not taking a little more time
due to the pressure of vehicles. Another bus of Sakura Paribahan left Gabtoli
in Dhaka around 6:30 am which reached Notullabad within three hours.
Green Line Paribahan, one of the country's largest luxury bus services,
started their journey to Barisal as the much-awaited Padma Bridge was opened
for all this morning. The fare per seat for a 40 seated Air Conditioned (AC)
bus is Taka 750 while it is Taka 1000 for 27-seat.
Yasin, driver of a Green Line bus, said they reached Barisal within three
hours from Dhaka via Padma Bridge.
Besides, Dhaka-bound passengers mostly in Barisal city, waiting in queue,
crowded at BRTC ticket counters for buying tickets.
The State-owned Road Transport Corporation (BRTC) is charging Taka 500 for AC
service via the bridge.
BRTC in-charge of Barisal Depot Md Jahangir Alam said they will run 14 AC
buses on Dhaka-Barisal route at present.