Nepal PM greets Sheikh Hasina on Padma Bridge inauguration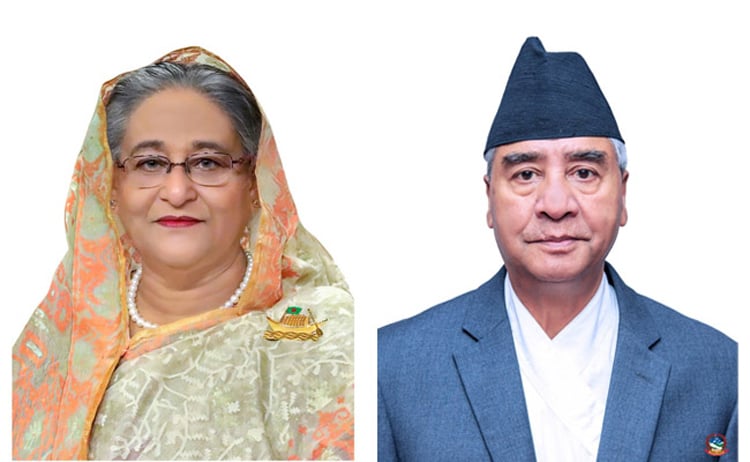 DHAKA, June 25, 2022 (BSS) – Nepalese Prime Minister Sher Bahadur Deuba has greeted his Bangladesh counterpart Sheikh Hasina on the inauguration of the country's largest infrastructure Padma Bridge.
"It gives me immense pleasure to extend my heartfelt felicitations to you and the Government and the People of People's Republic of Bangladesh on the completion of the Padma Bridge project," he said in a message sent to Bangladesh Prime Minister.
He said the Padma Multipurpose Bridge will unleash new opportunities for the socioeconomic development of Bangladesh and enhance connectivity in the region.
"Completion of this new mega project reflects the enormous confidence that Bangladesh has achieved under your (Sheikh Hasina) able leadership," he said in the message.
He also conveyed his best wishes for Prime Minister Sheikh Hasina's good health and happiness and continued peace, progress, and prosperity of the friendly people of Bangladesh.