Bangabandhu would have been happy had he been alive: Sheikh Selim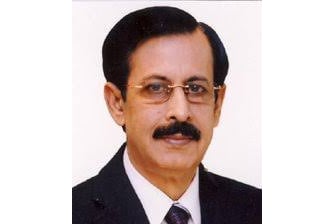 MAWA, Munshiganj, June 25, 2022 (BSS) – Awami League (AL) Presidium Member Sheikh Fazlul Karim Selim said Father of the Nation Bangabandhu Sheikh Mujibur Rahman would have been happy had he been alive today.
"The dream Padma Bridge is finally being opened today with the own fund defying many obstacles and breaking the web of conspiracies," he told reporters at Mawa end, while joining the opening function of the Padma Bridge.
Sheikh Selim said the Father of Nation wanted to build bridges over the Padma and other rivers to improve communication in the country.
"But the conspirators did not allow him to do so. However, Prime Minister Sheikh Hasina, daughter of Bangabandhu, has materialized his dream. If Bangabandhu had survived, he would have been the happiest person today," he stated.
The AL senior leader further said that Bangabandhu's political foresight was so rich that after independence he felt to establish good communication system with Dhaka and the Southwest and North Bengal.
He said Bangabandhu thought that better development takes place in those countries where better communication system prevails, adding, "We are moving in that direction."