Int'l standard followed in Padma Bridge land acquisition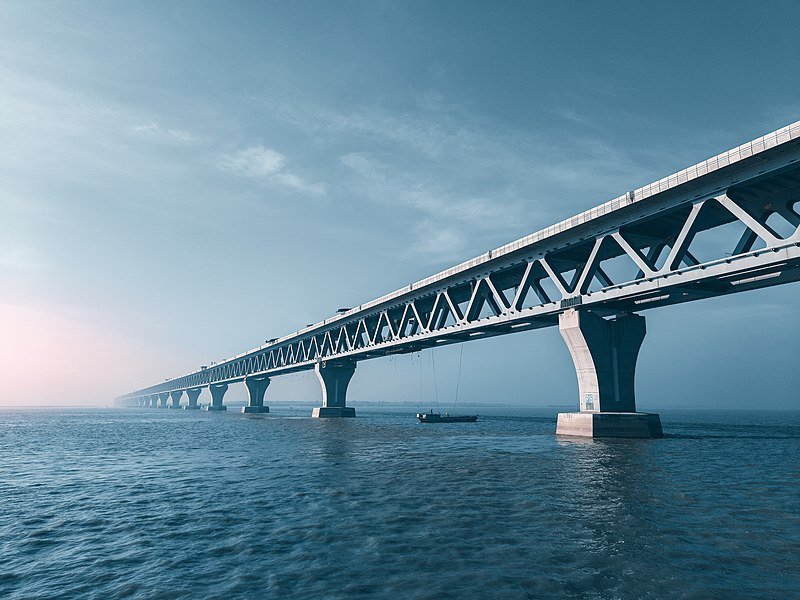 DHAKA, June 24, 2022 (BSS) - Land acquisition process for Padma Multipurpose Bridge Project was completed following international standard.
Compensation and rehabilitation of over 80,000 people of about 22,593 families, who were affected due to land acquisition for the bridge project, were also ensured following the highest standard, said a press release of the Land Ministry today.
Under the management of the Land Ministry, land acquisition and order occupation activities were carried out through its field level offices and Collectorate and Deputy Commissioner's Offices.
During the land acquisition, the ministry transferred the land to the Padma Bridge authorities on written conditions so that the people affected by the land acquisition can get various assistances, including post-acquisition rehabilitation. Prime Minister Sheikh Hasina gave strict directives in this regard.
About 2,693 hectares of land was acquired in Munshiganj, Madaripur and Shariatpur districts while about 2,698 hectares of land was allocated. Taka 3,046.82 crore was spent for land acquisition, settlement and possession.
The total cost of the Padma Bridge project was about taka 30,193.36 crore. About 10 percent of the construction cost was spent for land acquisition, settlement and possession, the release said.