Padma Bridge is an epic: Dr Benazir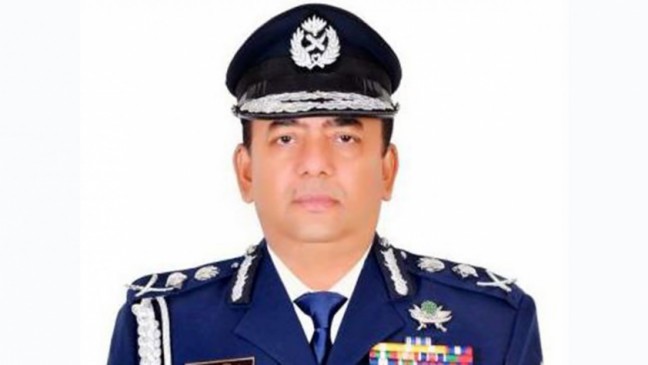 DHAKA, June 24, 2022 (BSS) - Inspector General of Police (IGP) Dr Benazir
Ahmed said the long-desired Padma Multipurpose Bridge is an epic, as the
bridge would forward the nation to prosperity.

While talking to BSS, Benazir Ahmed said that the Padma Bridge is a pride for
the entire nation, as Bangladesh has proved its capability by constructing
such a mega project with its own fund.

He said the dream bridge over the mighty Padma River has established a direct
link between the capital city and the southwestern districts of the country.

"Once the Padma Bridge is opened, the misery of the people of the
southwestern districts will be removed and their socioeconomic position will
be changed," he said.

The IGP hoped that millions of people will celebrate the historic moment of
the Padma Bridge inauguration in a festive atmosphere tomorrow.

"Our new journey as a self-respecting nation will be starting from tomorrow
(June 25) with the auspicious inauguration of "My Bridge with My Money/Padma
Bridge of Bangladesh" on the global stage-Honorable Prime Minister, you are
the whistle blower of the new journey," he said.

According to project details, China Major Bridge Engineering Company (MBEC),
a Chinese contractor Company, has constructed the bridge.

The construction work began on December 12, 2015, with Prime Minister Sheikh
Hasina inaugurated. The first span of the Padma Bridge was installed at the
Jajira point of Shariatpur on October 7, 2017, according to the project
details.

Earlier, the Prime Minister inaugurated the approach roads on Janzira and
Mawa sides as well as the Service Area-2 work on November 12 in 2013.

The pre-feasibility study of the bridge project was conducted by Bangladesh
Bridge Authority (BBA) in 1998-1999 with the Bangladesh government's fund.
Japan International Cooperation Agency (JICA) did a feasibility study during
2003-2005.
International and national consultants headed by AECOM prepared the detailed
design of the Padma Multipurpose Bridge.

The team comprised of AECOM, SMEC International, Northwest Hydraulic
Consultants and ACE Consultants, with additional assistance from Aas-Jakobsen
and HR Wallingford.


It is projected that with the inauguration of the Padma Bridge, the country's
GDP (Gross Domestic Product) will boost by 1.5-2 per cent.

The Padma will change the economic landscape of southwestern Bangladesh, as
well as it will connect many countries of South and Southeast Asia and
contribute to communication, trade, industry, tourism and many other sectors
in various ways.

Meanwhile, Mongla, Payra, Barisal, Jashore, Faridpur, Norail, Bagerhat,
Pirojpur and Khulna will connect with Dhaka and other cities directly through
Padma Bridge will create jobs, increase export and other facilities.

The pledges of the Awami League government led by Prime Minister Sheikh
Hasina were fulfilled with the construction of the mega project.