Shahab Uddin distributes relief among 1500 flood-hit families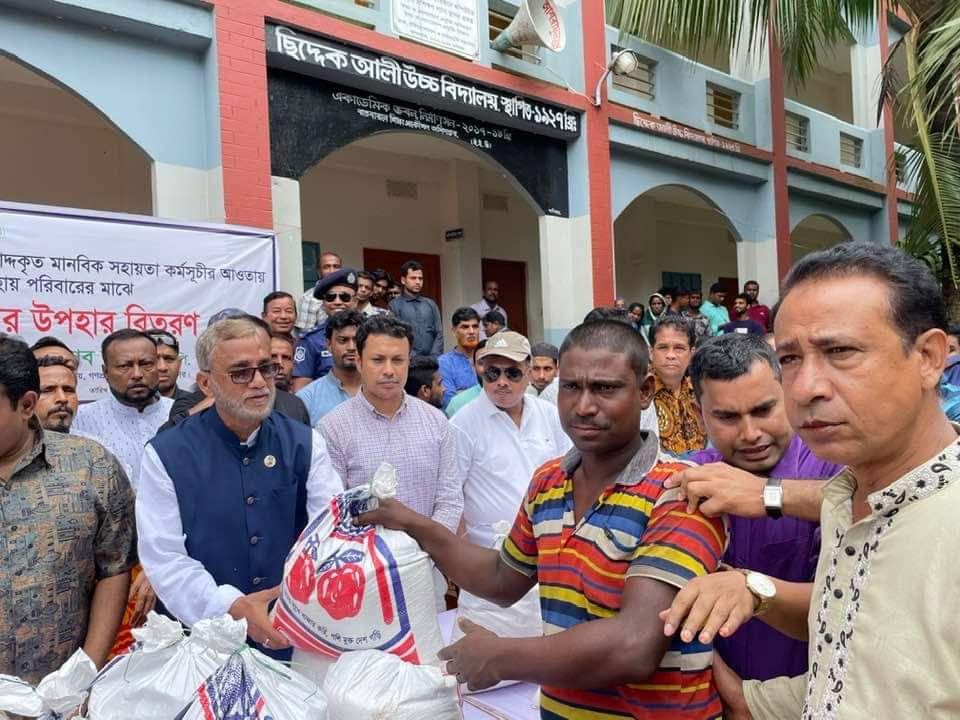 MOULVIBAZAR, June 23, 2022 (BSS) - Environment, Forest and Climate Change
Minister Md Shahab Uddin today distributed relief items among 1,500 flood-
affected families at Barolekha upazila of the district.
On the day, he visited flood-hit areas of Sujanagar, Talimpur, Daserbazar,
Barni, Dakshinbhag North, Dakshinbhag Dakshin, North Shahbazpur and
Nizbahadurpur Unions of the upazila and distributed relief goods including
rice, pulses, potatoes and dried food items among the flood victims under the
government's humanitarian aid programme, a ministry press release said.
Baralekha Upazila Parishad Chairman Sohaib Ahmed, Upazila Nirbahi Officer
Khandaker Mudassir Bin Ali and former Upazila Chairman and acting General
Secretary of Upazila Awami League Rafiqul Islam Sundar and Upazila Project
Implementation Officer Ubaid Ullah Khan were, among others, present during
the relief distribution.
Addressing the flood victims, Shahab Uddin said compensation would be
provided by listing the flood affected people.
"As long as there is flood, everything necessary including food will be
provided. As soon as the floods started, the Hon'ble Prime Minister deployed
various government forces including the Army and announced to provide
necessary assistance to the flood affected people," he said.
The minister said along with the government, Bangladesh Awami League and all
its affiliates have stood by the flood-hit people.
He called upon the expatriates and the solvent people of the society to come
forward for providing all possible assistance to the flood victims.
"Our country is a flood-prone one so we have to be mentally prepared for such
a disaster," he said.

Earlier, Shahab Uddin attended a function organised on the occasion of the
founding anniversary of the Bangladesh Awami League and addressed the
gathering as the chief guest.