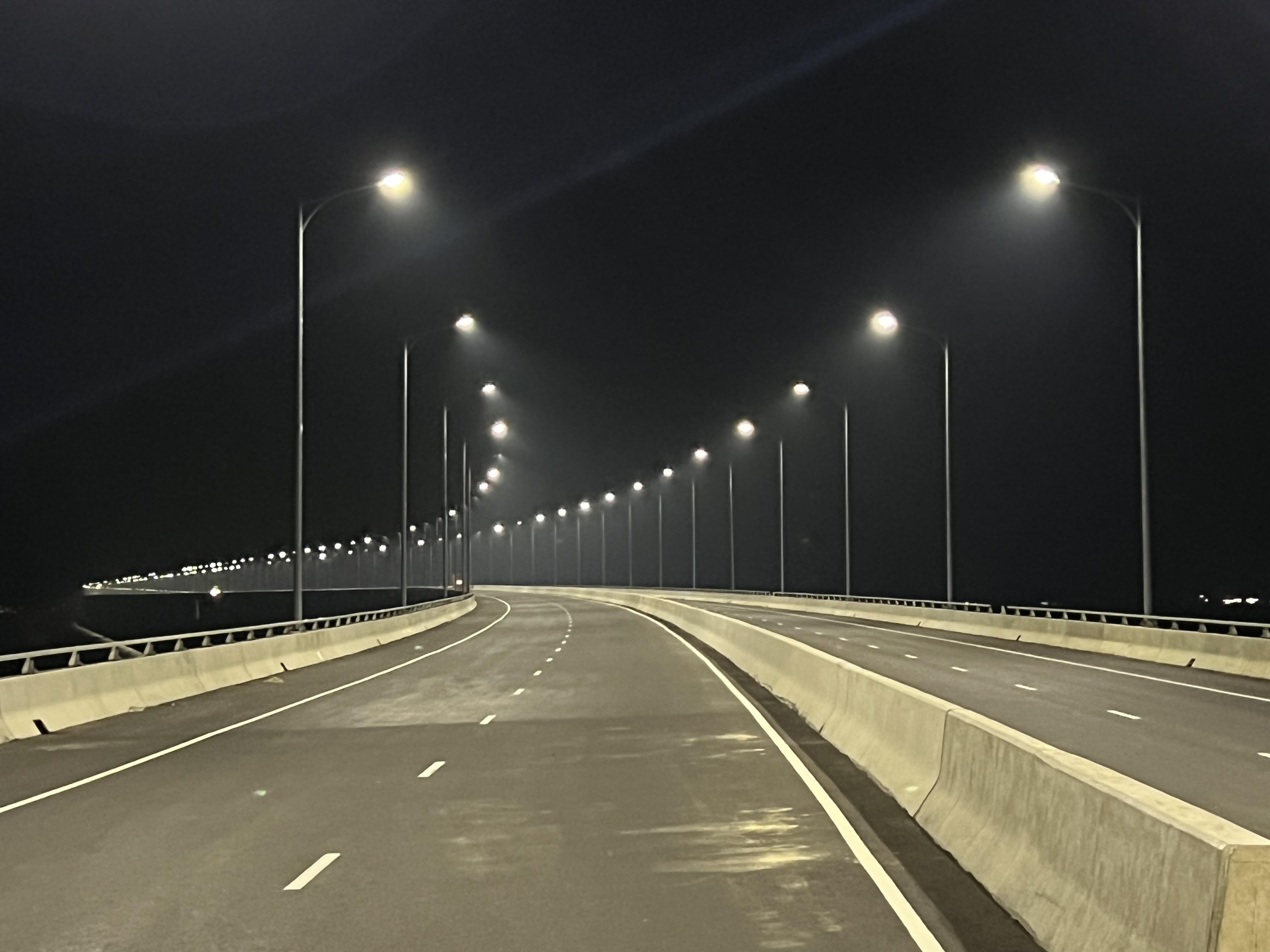 BARGUNA, June 22, 2022 (BSS) - The Padma Bridge will open new doors for entrepreneurs to invest in industrial sector here as the government's mega infrastructural project will ease the road connectivity of 21 south and southwestern districts with the capital Dhaka and other big cities.
Barguna, one of the coastal districts and 319 kilometer distant from the capital, abounds with massive natural resources having huge quantity of farming and non-agricultural lands, forests as well as tourist places like Sonakata and Haringhata.
Rivers including Payra, Bishkhali, Khakdon, Baleshwar and Haringhata flow through Barguna while a huge number of wetlands, ponds abound with fishes are also in the district.
Six upazilas of the district have congenial atmosphere for building small, medium and large industries and factories. It only lacked favorable communication system. But Padma Bridge will ease the road connectivity largely and attract investors to invest there.
"It produces raw materials for different industries of the country. If such industries are built here, people of this district will be highly benefited," Zila Parishad Administrator and former lawmaker Md Delwar Hossain told BSS.
Padma Bridge will open up new horizons of industrial revolution in this district as it has huge potentials, he said.
It has also an industrial area of Bangladesh Small and Cottage Industries Corporation (BSCIC). BSCIC authorities have already reduced prices of land in the industrial area to draw the industrialists.
BSCIC District Office, Barguna Deputy Manager Kazi Tofazzal Haque said due to lack of industrial knowledge of locals, industries and factories were not established in an expected way here despite having huge potentials.
He hoped that after Padma Bridge opening, a good number of industries will be built in Barguna.
In 2011, BSCIC Industrial Area began works in Krok area in Barguna town with a view to enhancing productions, creating employments, alleviating poverty and making balanced regional development.
The project work ended in December, 2020. As the project cost was 17.36 crore.
Initially the authorities fixed price of per decimal land as Taka 3,02,000 for plot allocation. With a view to facilitating entrepreneurs, price was reduced twice and now entrepreneurs will be able to buy per decimal land at Taka 2 lakh.
Tofazzal Haque said BSCIC has 60 plots. Of them, 6000 square-feet A-Category plots are 27, B-Category plots are 22 and C-category plots are 11. Four A-Category plots have been sold so far.
He hoped after the opening of the Padma Bridge, entrepreneurs from different parts of the country as well as locals will invest here as the BSCIC will take up different initiatives to attract investors to purchase plots.
Though the district is dependent on agriculture, there are as many as 50,000 professional fishermen in Barguna. They need to send fishes to other places from here for processing as there is a single fish processing center in the district.
Fishermen and traders feel the necessity of establishing fish processing centres and ice plants at Amtali and Taltali areas.
Taltali Upazila Chairman Rejbi Ul Haque said there is "shutki palli" (dry-fish village) at Ashar Char at the costal belt in the upazila.
He hoped poultry and fish feed industries will also be built in the upazila centreing the shutki business.
Talking to BSS, Barguna Fisheries Officer Bishwajit Deb said Fries of Galda and Bagda are collected from Bishkhali and Payra rivers in Barguna.
Shrimp enclosures of south-western districts including Bagerhat, Khulna and Satkhira collect shrimp fries from Barguna, he said.
Being easier communication for Padma Bridge, it will be convenient to build shrimp enclosure industry and fish hatcheries here for commercial production of shrimp, he added.

Sources of agriculture office said there are huge numbers of snails in water bodies in the district. These snails are being carried to different parts of the country to meet the demand of raw materials for slacked lime and fish foods.
Entrepreneurs can build small industries using snails with small investment, they said.
Local farmers produce rice, pulses, nuts, sweet pumpkins, potatoes, watermelons, melons and different types of fruits. But there is no cold storage here for its preservation.
Badrul Hossain, additional deputy director of the Barguna Agriculture Extension Department, said farmers produce Aus, Aman, Boro and different varieties of rice in the district. These rice are dispatched to Dinajpur, Munshiganj and Narayanganj after meeting local demand.
Through the use of machines, the general paddies which were produced in Barguna get different shapes and names in those districts and again return to this district at much higher prices.
Rice mills can be built in all upazilas of the district on the basis of availability of paddy.
Rakhine community member live in Baliatali area under sadar upazila and Taltali upazila. They have own handloom industry in the two places. They need government and private patronization.
The district also has huge potentials of tourism industry centering Taltali, Sonkata, Asharchar, Fakirhat, Baliatali of Barguna, Bibi Chini of Betagi and Haringhata of Patharghata tourist spots.
Barguna-1 lawmaker Advocate Dhirendra Debnath Shambhu said once Prime Minister Sheikh Hasina was elected parliament member from a constituency of Barguna.
Southern part including Barguna witnessed development during the tenure of Awami League government led by Prime Minister Sheikh Hasina, he said.
Road communication becomes easier as bridges have been built on six rivers on the way to Barguna from Barishal, he also said.
The opening of Padma Bridge will directly connect the seashore of Patuakhali and Barguna with capital Dhaka, he added.
The lawmaker hoped Barguna will see huge development including construction of industries and factories due to smooth road connectivity.