Long-term work plan needs for children's betterment: Aroma Dutta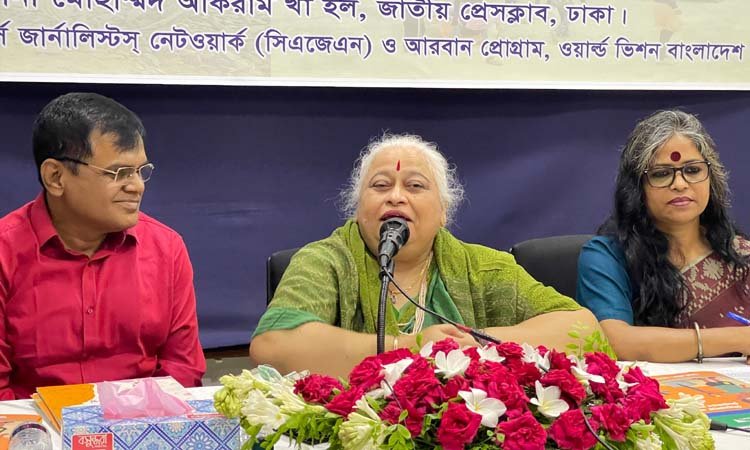 DHAKA, May 25, 2022 (BSS) - Social and human rights activist Aroma Dutta, MP, today said a long-term work plan is required for enhancement of children's standards of living as they are the country's future.

"Without a long-term plan, the overall development of all children is not possible," she added.
Aroma Dutta was speaking as the chief guest at a press conference on 'safe city for children' jointly organized by Children Affairs Journalist's Network (CAJN) and Urban Program of World Vision Bangladesh (WVB) at the National Press Club here.
She said to ensure the socio-economic development of every child in the country as well as to ensure a safe and non-discriminatory life, a long-term strategic plan like "Vision-2041' must be adopted for children.
In the program, the main article was presented by WVB Senior Director (Operations) Chandan Z Gomes, where he highlighted the problems of underprivileged children living in the city and presented recommendations for their socio-economic development.
He urged the media to take more dynamic steps to increase public awareness to ensure the safety of every child.
Bangladesh Sangbad Sangstha (BSS) special correspondent and CAJN president Mahfuza Jasmine, WVB field program operation's deputy director Manju Maria Palma, CAJN vice president Mustafa Mallick and general secretary Sheepon Habib also spoke in the program, among others.

About hundred journalists and media persons from different print and electronic media and Sishu Forum members of WVB attended the conference.