Integrated plan must for building sustainable power, energy infrastructures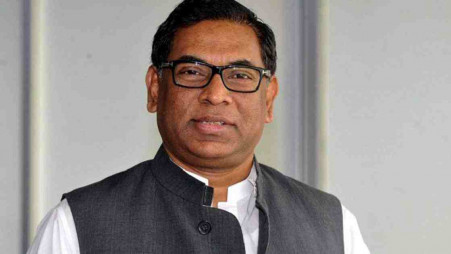 DHAKA, May 25, 2022 (BSS) - State Minister for Power, Energy and Mineral
Resources Nasrul Hamid said integrated master plan must be taken for building
sustainable power and energy infrastructures.
"Coordination between demand and supply of energy resources should be ensured
for resolving future challenges.....the future fuel system should be
combination of present and future fuels," he said while discussing progress
of the overall power and energy master plan with JICA's study team today.
Chief of Study Team Ichiro Kutani focused on progress of the master plan,
which is being prepared by the Institute of Energy Economics, Japan (IEEJ).
Ichiro Kutani said the next master plan will be ready within next October and
arrangement will be finalized by holding meeting with stakeholders.
The meeting also discussed energy storage, affordable renewable energy, fuel
diversification and infrastructure construction of carbon emissions
reduction.
"We want to supply electricity and fuel to consumers at affordable prices.
Thus, alternative sources of fuel should be ensured," he added.
JICA's power and energy adviser Toshiyuki Kobayash and JICA Bangladesh
Representative Taro Katsurai were present in the meeting.