Jute sacks, bags of women entrepreneurs of Syedpur acclaimed globally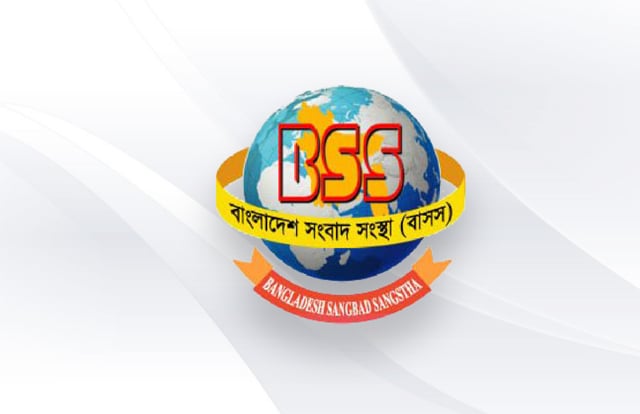 DHAKA, May 22, 2022 (BSS) - Just nine years back, Shahana Akter had to face severe financial crisis. This widow woman had to maintain a seven-member family.
Living at Bihari Camp at Syedpur in Nilphamari, she and some hundred women entrepreneurs jointly set up Syedpur Enterprise that produces jute-made products being sold both home and abroad. "At one time, there was severe financial crisis in my seven-member family . . . But the work here tremendously helped me and many others, to overcome the needs of family," Shahana, an entrepreneur-cum-worker, of the organization told BSS recently.
She added: "We set up 'Syedpur Enterprise' at Chini Masjid in Golahat area of Syedpur town in Nilphamari in 2015 . . . And since then by the grace of the Almighty Allah we started living a comfortable life with handsome earnings." It (this enterprise) produces export-quality jute products there, where some 110 women, especially the neglected and backward ones, in the society work there to maintain their life and livelihood, generating income of about Taka two crore per year.
She said, "The people we work with here are all women. The environment inside here is very good and I get the right amount of money. Through this, comfort has returned to my family. Now I'm self-reliant while other working people are also running their family with it smoothly,"
Various jute products, including shopping bags, sack bags, doll bags, tiffin carrier bags, school bags, travel bags, cards and ladies parts are being made by the women entrepreneurs and workers here. Subsequently these are being exported to many countries including, United State of America (USA), United Kingdom (UK), Japan, Canada and New Zealand, Sahana mentioned.
These high quality jute bags are made by collecting high quality jute and sacks from Narayanganj, Demra and other places and then sewing them after cutting in the machine. Screen-prints and other works are done as per the demand of the buyers. As a result, these bags are very durable and strong as well.
"The demand of consumers are increasing day by day as our products earned satisfactory reputation to attract the foreign buyers also . . . The workers here also produce well-decorated export-quality bags from the old clothes," she claimed. Earlier, she said the women started making burlap bags and cards through a project under MCC. Women workers used to get money by working as the workers there from 1981 to 1991. But the project was closed later. All the working women became jobless.
Subsequently they all 110 entrepreneurs with their own savings set up the "Syedpur Enterprise", within the 6969.6 square feet (16-shotangsho) of land. Now the construction of three-story of the under-construction five-story building has already been completed till date.
In the company, total 15 officials are doing their jobs there, Shahana continued . . . Mohammad Giasuddin, 55, acting general manager (GM) of this organization has played a great role in reaching the institution at this stage.
Talking to the BSS, he said, products orders are accepted by showing product designs online and through various social media. We make jute bags and cards as per the requirements of our buyers, many of them are foreigners. All the women who work here are entrepreneurs and workers.
After sharing the remuneration and profit among the entrepreneurs, he said school uniforms are also distributed among five to six hundred primary students every year. Besides, this organization also donates the poor and meritorious students at a regular basis.
Giasuddin hoped to open a training center at the institute in the future, saying that it would grow interest among the poor and needy women to work here to become self-reliant in days to come.