Tourism Board, Friendship to explore traditional heritage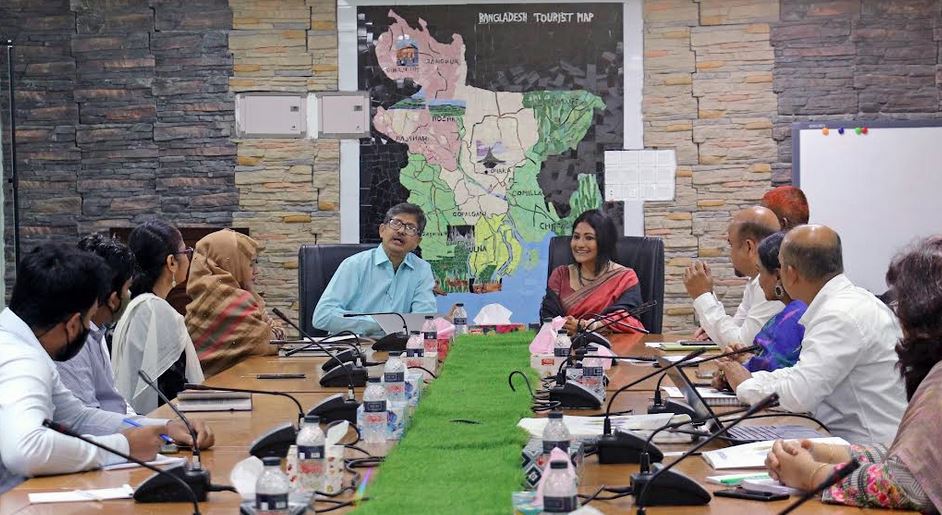 DHAKA, May 23, 2022 (BSS) - Bangladesh Tourism Board and social organisation
Friendship today signed a Memorandum of Understanding (MoU) for working
together to flourish the Bengal's traditional heritages and boat tourism.
Chief Executive Officer (additional charge) and Marketing, Planning and
Public Relation Director of the Tourism Board Abu Tahir Muhammad Zaber and
Friendship founder Runa Khan signed the two-year term MoU on behalf of their
respective sides at a function at Bangladesh Tourism Board office in the
city's Agargaon area, said a press release.
Speaking at the function, Zaber said there are many places in riverine
country Bangladesh having six seasons that can attract tourists.
Noting that different kinds of boat, traditional Bengali foods Pitha-Phuli-
Payes (cake and pudding type foods) and nature attract all, he said it's
possible to attract the foreign tourists if these heritages can be projected
properly.
Runa Khan said Friendship has bonded partnership with the Tourism Board for
flourishing the development tourism. Local heritages will be projected in
those areas, where Friendship is implementing different programmes, through
development tourism, she added.
Samples of traditional boat of the riverine country Bangladesh are being
displayed at different programmes in home and abroad by the Friendship, Runa
said.