BNP wants to grab state power through plot: Hanif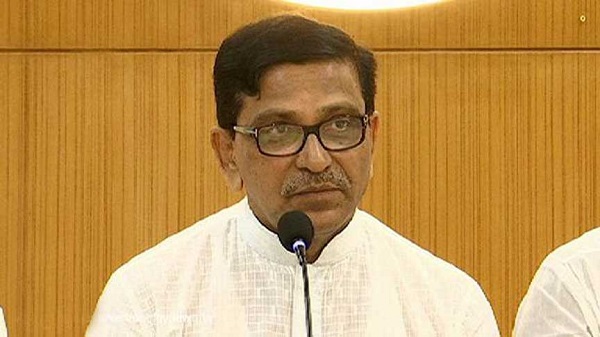 DHAKA, May 23, 2022 (BSS) - Awami League (AL) Joint General Secretary Mahbubul Alam Hanif today said BNP wants to go to power in an illegal way as it was created in unlawful way.
He said this while addressing as the chief guest a discussion marking homecoming day of AL President and Prime Minister Sheikh Hasina at Dr Milon Hall of Bangabandhu Sheikh Mujib Medical University (BSMMU).
Hanif said the BNP-Jamaat alliance is an anti-state evil political force which was created at the blessings of a Pakistani intelligence agency.
BNP`s main task is to carry out destructive acts, not any development work, he said.
He said they could not come out from their ideology and that is why they are working against the country's interests.
Pointing to BNP leaders, Hanif said: "If you think that the government didn't do any good work, you come to state power achieving people's mandate in the upcoming general election to do good work.

He called upon BNP and other political parties not to interrupt the country's progress.
Hanif said people of Bangladesh are not fanatic rather they believe in secularism.
So, Bangladesh will never be a country like Afghanistan and Pakistan, he observed.
Those who believe in Pakistani ideology, they want to see Bangladesh a failed state, he said, adding that they want to disrupt to the country's development.
BSMMU Vice-Chancellor Professor Dr Md Sharfuddin Ahmed presided over the discussion while Pro-Vice-Chancellors Professor Dr Md Zahid Hossain, Professor Dr AKM Mosharraf Hossain and Professor Dr Sayef Uddin Ahmed, Treasurer Professor Dr Md Atiqur Rahman and Surgery Faculty Deen Professor Dr Mohammed Hossain, among others, were present.