Sheikh Hasina Nakshi Palli shows dream to women entrepreneurs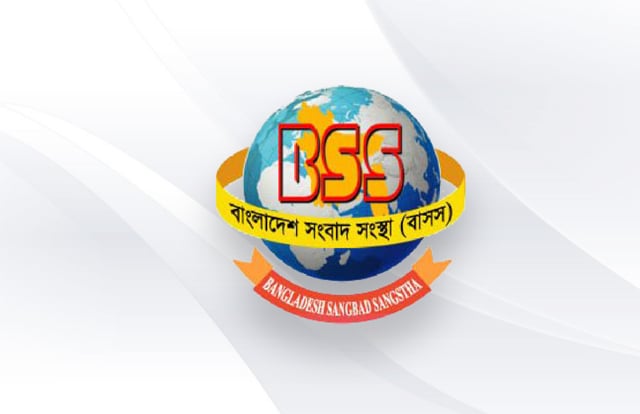 DHAKA, May 23, 2022 (BSS) - The under construction "Sheikh Hasina Nakshi Palli" in Jamalpur has appeared as a dream factory for several thousand women entrepreneurs as the imminent cottage village will offer raw materials at reasonable prices and easy access to national and international markets.
"We all are here excitedly waiting for opening of the Palli (cottage village), it could turn our wheel of fortune by providing market access ... we will be able to sell our products directly at fair prices to a bigger market," said Shilpi Akhter, an entrepreneur of Jamalpur Sadar who works with different kinds of traditional handicrafts.
Bangladesh Handloom Board under the ministry of textiles and Jute is implementing the project based on handloom and handicraft products after the name of Prime Minister Sheikh Hasina on 300 acres of land at Melandaho and Sadar upazilas of Jamalpur district. The aim of the project is to create employment opportunities, especially for women, through rehabilitating the weavers and Nakshi(design by needlework) entrepreneurs, supplying raw materials at reasonable prices, using local jute products in handloom industry and utilizing the talent of local artistes. Shilpi, a third year Honours student of the local Government Ashek Mahmud College in Jamalpur town, said, currently she bears her education expenses and pocket money by selling her Nakshi products.
"I have a dream to become a renowned entrepreneur by producing different handlooms after my study. But, we need patronization and our own market place to sell our products which remains a challenge in flourishing the cottage industry here," she said. Shilpi thanked Prime Minister Sheikh for taking the initiative to set up a huge cottage village here that can create jobs for hundreds of new women entrepreneurs those also have dreams to become one like her.
On March in 2019, the Executive Committee of the National Economic Council (ECNEC) approved the 'Sheikh Hasina Nakshi Palli, Jamalpur (1st phase) Project' involving Taka 722 crore in a bid to enhance the civic facilities of the handloom workers in Jamalpur that has already been branded nationwide for nakshi katha and other handicrafts products.
Habsha Khatun, a mid-aged women entrepreneur of the district said, the handicraft industries in Jamalpur are basically small and medium enterprises those created many job opportunities for the poor rural women. "But, in many cases it's not being possible for the small and medium enterprises to set up their own sales centers. The proposed Sheikh Hasina Nakshi Palli is designed to setup permanent sales outlets for the women entrepreneurs to ensure sustainability of their business," she said.
While the project had got nod in ECNEC, planning minister M A Mannan said that Nakshi kanthas had bright prospects in abroad and once the project is implemented, the handloom and Nakshi workers would be facilitated to a great extent. Since the Nakshi and handloom workers in those areas are passing their days in difficulty like financial hardship, marketing problem and lack of patronization, the ministry moved the project proposal and thus it got ECNEC approval, he said.
According to the Planning Commission, Nakshi kantha is commonly known as the brand of Jamalpur and some 300 Nakshi entrepreneurs are producing their products in all upazilas in the district including Bakshiganj, Dewanganj, Madarganj, Islampur, Melandhoho and sadar upazilas. Some 261 handloom families live in Jamalpur and Sherpur districts while there are also some 76 Nakshi entrepreneurs and 3,985 Nakshi artists in Sherpur.
Once completed, the 300-acre hub would accommodate almost 1,200 entrepreneurs while tripling the production of embroidery items in the country. However, president of Jamalpur wing of National Association of Small and Cottage industries of Bangladesh (NASCIB) M Shahinur Alam claimed that there 2500 large handicraft entrepreneurs in the district while nearly 4.5 lakh women and men have been directly or indirectly involved in the industry.
He said there are many small and big showrooms of this industry in Jamalpur district town, but due to marketing problems, lack of patronage and lack of capital, women workers are being deprived of a fair price for their labor.
The Sheikh Hasina Nakshi Palli would help the nakshi kantha of Jamalpur to play a special role in creating the lifeblood of the country's economy after the country's garment industry. From the ancient time, the application of the artistic pattern with reflection in life, aspirations, and culture of the village in the art of needlework and hand embroidery has been practiced by Bangladeshi poor women among the part of rural areas for their family use. Once destined for family use, Nakshi designs on quilt, bed cover, kamiz, cushion cover, saree, Punjabi, T-shirt, tops, skirt, yoke, purse, pillow cover, saree pier, shawl sheet are now the center of a flourishing cottage industry, once that has transformed many a housewife into an entrepreneur.
The country's fashion brands like Arong, Bengal gallery, Kumudini, and Mayasir have experimented extensively with the Nakshi Kantha while different exhibitions have been organized to show this significant traditional heritage with needle motifs work to consumer level in home and abroad.