No alternative to education to build nation: Khalid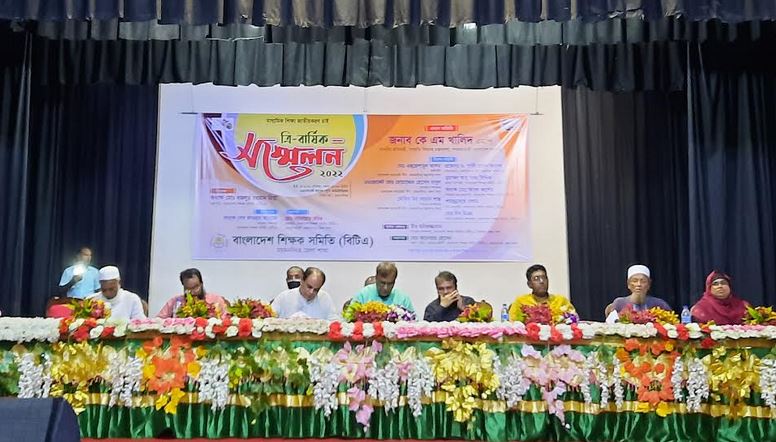 DHAKA, May 22, 2022 (BSS) - State Minister for Cultural Affairs KM Khalid
today said there is no alternative to education for building a prosperous
nation as teachers are the craftsmen of human beings.

"Teachers have a unique role in building a nation," Khalid said while
speaking as the chief guest at a triennial council of the Bangladesh
Teachers' Association at Tarique Memorial auditorium in Mymensingh district
town.

He said the government has taken various measures in order to ensure a
congenial atmosphere at the educational institutions across the country and
quality of learning apart from imparting teachers with befitting training
since Bangladesh has defined education as an essential requirement for every
child.

It is not easy to progress for survival, security, progression of
individual's life without training, consequently, education is the only way
to develop, the state minister opined.

"The teachers should spread the light of education among mass people to
lighten the entire nation," he continued.

Mentioning that the present government led by Prime Minister Sheikh Hasina
has nationalized one school at each upazila to reach education to the
grassroots level, the state minister said, "The government will undertake
these types of endeavours in the days to come."
Convener of Bangladesh Teachers Association District chapter Md Anwar Hossain
presided over the council, attended by chairman of Mymensingh Secondary and
Higher Secondary Education Board Chairman Dr Gazi Hasan Kamal, Professor
Bazlur Rahman, advisor of association Abu Bakor Siddik and General Secretary
Professor Kawser Ahmed, among others.

Teachers from 13 upazilas of the district took part in the council.