Humayun asks BSTI officials to be more professional in ensuring product quality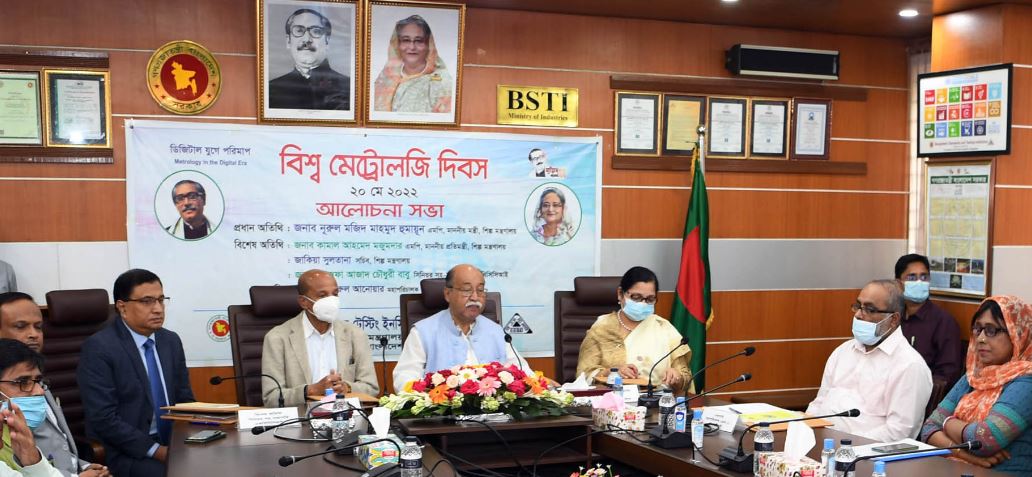 DHAKA, May 22, 2022 (BSS) - Industries Minister Nurul Majid Mahmud Humayun
today asked officials and employees of the Bangladesh Standards and Testing
Institution (BSTI) to be more professional in ensuring product quality,
weight and measurement.
"BSTI must be uncompromising to ensure product quality, weight and
measurement. All the officers and employees of BSTI should be performed their
duties with honesty and sincerity," he said.
The minister said this while speaking as the chief guest at a discussion
marking the 'World Metrology Day' on BSTI premises in the city, said a press
release.
In his speech, Humayun hoped that the discussion adopted on 'Metrology Day'
will encourage all concerned, including consumers, producers, importers,
researchers and BSTI officials to be more active.
He said the government is setting up a modern laboratory to make the BSTI as
a world-class organization.
"BSTI has already started issuing halal certificates for quality enhancement,
testing, certification of products, provision of assurance of correct weight
and measurement, issuance of Management Systems Certificates as well as
increase of exports of domestic products," he added.
He said these activities will play a huge role in the export trade.
He said setting up 89 more modern laboratories are on process to ensure
world-class service in product testing and weight and measurement.
State Minister for Industries Kamal Ahmed Mojumder, Industries Secretary
Zakia Sultana and Senior Vice President of the Federation of Bangladesh
Chambers of Commerce and Industry (FBCCI) Mostafa Azad Chowdhury Babu
attended the discussion as special guests while Director General of BSTI Dr
Md Nazrul Anwar presided over the discussion.