Ho Chi Minh's 132nd birth anniversary celebrated in city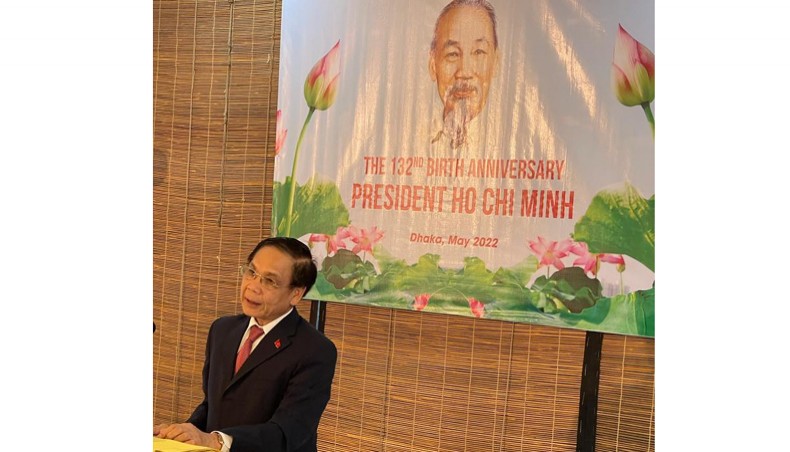 DHAKA, May 21, 2022 (BSS) - The 132nd birth anniversary of Vietnamese revolutionary leader and former president Ho Chi Minh was celebrated in the city on Friday.
The event was jointly organized by the Embassy of Vietnam in Dhaka and Bangladesh Vietnam Chamber of Commerce Industry (BVCCI) at a hotel in the city.
Addressing the programme, Vietnamese ambassador to Bangladesh Pham Viet Chien said President Ho Chi Minh devoted his whole life to independence of the nation, freedom and happiness of Vietnamese people, peace and friendship among the progressive people around the world.
"His life and career are a revolutionary epic and a shining example of patriotism and intellectual leadership, an intimacy with great attachment to the people, a bright virtue, a great soul and a great personality, which will forever be the pride of generation of Vietnamese people", he added.
Bangladesh Workers Party president Rashed Khan Menon and BVCCI president Syed M Rahman were present, among others, at the programme.