BNP is taking preparations for next polls: Nanak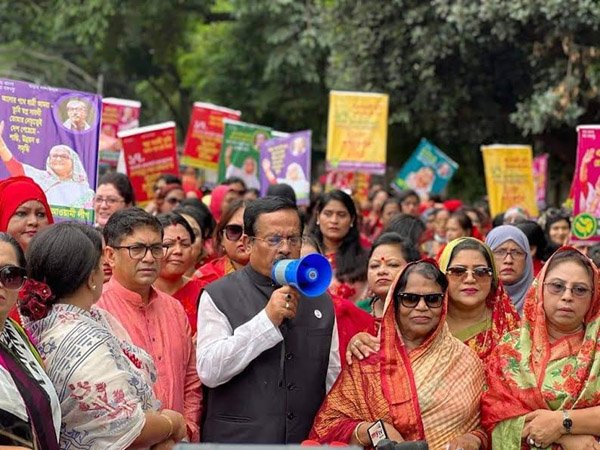 DHAKA, May 20, 2022 (BSS) - Awami League Presidium member Advocate Jahangir
Kabir Nanak today said BNP has started internal preparations to take part in
the upcoming national elections.
"BNP candidates are continuously carrying out election campaign at their
respective areas since the Ramadan last as they will actually participate in
the next polls," he said.
The ruling party leader made this comment while participating in a rally
marking the homecoming day of Awami League President Sheikh Hasina held in
front of Bangabandhu Bhaban at Dhanmondi road no-32 here this morning.
BNP has no way other than to participate in the elections, Nanak told the
function arranged by the Bangladesh Women Awami League, adding: "They will
actually participate in the next elections, but now they are trying to make
troubled water."
Terming BNP as a leaderless party, the ruling party leader stated that BNP is
merely trying to create an 'instable' situation as the people is yet to
forget the activities unleashed by the party. The party has no leader, so
that they are now trying to create instability in the country by making
troubled water, he added.
"Nothing would be achieved by creating instable situation in the
country...BNP must have to come in elections," he mentioned.
Chaired by Women Awami League President Safiya Khatun, other party leaders
including Awami League Office secretary Barrister Biplob Barua participated
in the rally whilr Women Awami League General Secretary Mahmuda Begum
moderated it.