Mozammel re-elected president of Gazipur district unit of AL, Iqbal gen sec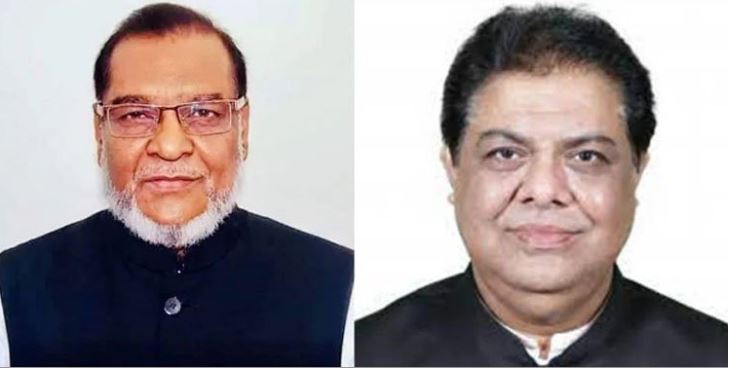 GAZIPUR, May 19, 2022, (BSS) - Liberation War Affairs Minister AKM Mozammel Haque and Iqbal Hossain Sabuj, MP, have been re-elected as the president and general secretary of the newly formed committee of the Gazipur district unit of Awami League (AL) respectively.
AL presidium member Dr Abdur Razzaque today declared their names in the triennial council of Gazipur district unit of AL held on the historic Rajbari ground in Gazipur city.
Earlier, Razzaque, also the agriculture minister, inaugurated the council there while Awami League (AL) General Secretary and Road Transport and Bridges Minister Obaidul Quader addressed the council virtually.
With Gazipur District unit of Awami League President AKM Mozammel Haque in the chair, it was attended, among others, by AL's organizing secretary Mirza Azam, Women's Affairs Secretary of Bangladesh Awami League Central Committee Meher Afroz Chumki and state minister for Youth and Sports Md Zahid Ahsan Russel.