Sheikh Hasina returns home as an ambassador of freedom: Nanak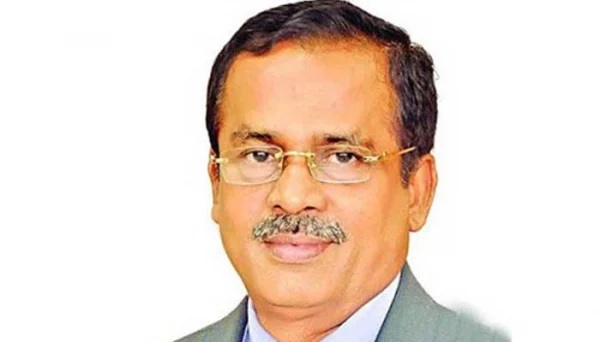 DHAKA, May 18, 2022 (BSS) - Awami League (AL) Presidium Member Advocate Jahangir Kabir Nanak today said Bangabandhu's daughter Sheikh Hasina returned home as an ambassador of freedom for the people in 1981 when Bangladesh was a haven for murderers under the leadership of General Ziaur Rahman.
He was addressing a discussion at Shahbagh National Museum on the occasion of Awami League President and Prime Minister Sheikh Hasina's 42nd Homecoming Day.
Sheikh Russell National Council for Children and Adolescents organized this discussion and distribution of educational and sports materials among the students.
Recalling history of the country, Nanak said Pakistan Army surrendered and Bangladesh became independent on December 16, 1971 at Racecourse Maidan (Suhrawardy Udyan).
On May 17, 1981, around 4:30 pm, Bangabandhu's daughter Sheikh Hasina entered the country with the light of freedom of Bengal and Bengali nation.
Speaking on the occasion, Awami League Joint General Secretary AFM Bahauddin Nasim said, "Prime Minister Sheikh Hasina returned the country in 1981 with a promise to implement Bangabandhu's dream of building Sonar Bangla (the golden Bangladesh)."
She was elected as President of Bangladesh Awami League. She returned the country to take the responsibility of building the country in line with Bangabandhu's vision.
There were conspiracies against Bangabandhu's daughters at that time and there is still conspiracy today, he said, calling upon AL leaders and activists to be united to deal with conspiracies and to strengthen the hand of Prime Minister Sheikh Hasina to let her build golden Bengal, as dreamt by father of the nation Bangabandhu Sheikh Mujibur Rahman.
Secretary General of the organization KM Shahidullah presided over the function Awami League office secretary Barrister Biplob Barua, former MP Sirajul Islam Mollah and organizing secretary of Sheikh Russell National Council for Children and Adolescents Farid Uddin Ahmed Ratan also spoke on the occasion.
Later, educational and sports materials were distributed among the students.