14-party alliance working under Sheikh Hasina's leadership: Amu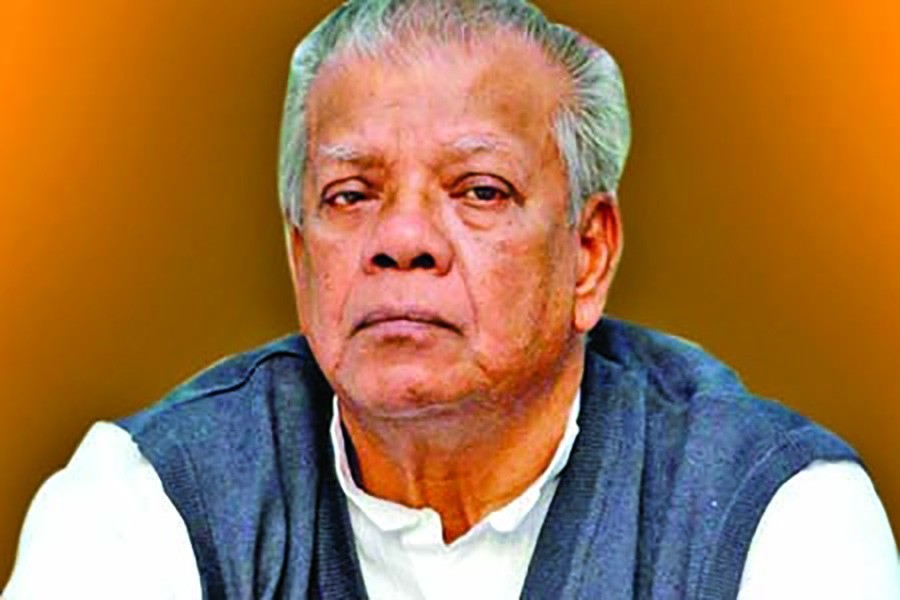 DHAKA, May 18, 2022 (BSS) - Awami League (AL) Advisory Council Member and 14-Party alliance spokesperson Amir Hossain Amu today said if Awami League President Sheikh Hasina hadn't returned the country in 1981 it wouldn't have possible to hold trial of war criminals and killers of Bangabandhu.
"Bangladesh has returned to light from darkness with the return of Bangabandhu's daughter Sheikh Hasina to her homeland and democracy has been restored as well," he said.
He said this while speaking virtually at a meeting of 14-party alliance on the occasion of Awami League President and Prime Minister Sheikh Hasina's historic Homecoming Day.
Amu said under the leadership of Sheikh Hasina, the pro-liberation political parties got united to suppress militancy and build a non-communal Bangladesh.
Amu said that under the leadership of Bangabandhu's daughter Sheikh Hasina, 14-parties will continue to work together to thwart all conspiracies being imbued with the spirit of liberation war.
Workers Party President Rashed Khan Menon, MP, AL Joint General Secretary Mahbubul Alam Hanif, MP, Agriculturist AFM Bahauddin Nasim, General Secretary of Jatiya Party JP Sheikh Shahidul Islam, General Secretary of Jatiya Samajtantrik Dal (JSD) Shirin Akhter, MP, Chairman of Bangladesh Tarikat Federation Syed Najibul Bashar Maizbhandari and General Secretary of Ganatantri Party Dr. Shahadat Hossain, among others, were present.
Awami League Liberation War Affairs Secretary Mrinal Kanti Das presided over the discussion.