Char areas full of possibilities for country's economy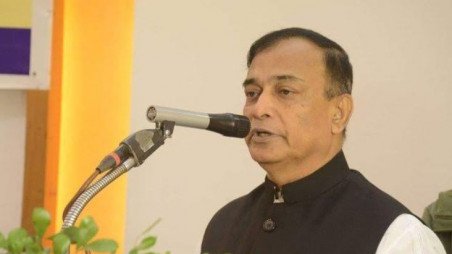 DHAKA, May 18, 2022(BSS) - State Minister for Water Resources Zahid Faruk
said a large part of the river-centric Bangladesh is Char area which is full
of possibilities for country's economic growth for its large number of
population and a vast area of fertile land.
"The government has taken a number of projects to reduce the hunger and
poverty of the people living in the char areas as most of them are being
deprived of basic needs," said Zahid Faruk.
The state minister was addressing a workshop titled 'Long-term Impact of the
Char Development and Settlement Project and Strategic Planning for a
Sustainable Future' at Multipurpose Hall Room of Pani Bhaban in the capital
today.
The government has been working like a developed country in terms of
combating the impacts of climate change and thus, Prime Minister Sheikh
Hasina has introduced the delta plan-2100, he said, adding, "Tackling the
effects of climate change is mandatory for sustainable development".
A number of projects are underway to make the deprived people of costal area
happy, he added.
Later, Zahid faruk unveiled the cover of the book 'New Land, New Life' on the
occasion.
Senior Secretary Kabir Bin Anwar presided over the workshop while Deputy
Minister of the Ministry of Water Resources A K M Enamul Hoque Shamim, MP,
addressed as special guest.
Director General of Bangladesh Water Development Board Fazlur Rashid, First
Secretary at the Embassy of the Kingdom of the Netherlands Folkert G.J de
Jager and Program Officer of IFAD Mariel Zimmermann, among others, were
present on the occasion.