Social network becomes powerful tool improving slum women's health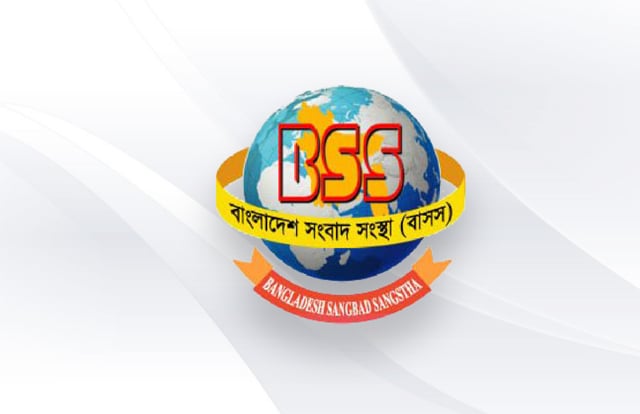 DHAKA, May 18, 2022 (BSS) - Social network created by health workers among the urban slum dwellers is becoming a powerful tool in improving reproductive health of mothers as well as in taking proper care of new born babies.
Women in urban slums who viewed that community health workers as part of their social support network are more likely to adopt healthy maternal and child healthcare practices, a recent research conducted by icddr,b said.
Women who saw their community health workers as important members of their social network were more likely to deliver their baby with a trained birth attendant compared to women who didn't have access to such health workers advices.
Besides, the study also showed that the slum women those are in touch with the health workers are more likely to give their baby nutrient-rich colostrums and to use postnatal care.
Icddr,b's Centre for Equity and Health Systems senior social scientist Dr Alayne Adams said women are more likely to adopt positive maternal and child health practices when healthcare delivery utilises the power of social networks.
Experts said pregnant women among the slum dwellers, who migrated to urban areas as an escape from rural poverty, could bring vulnerability, isolation and a loss of the social support often present in rural family households. To address the issue, along with the government's efforts, one of the programme run by the non-government organizations BRAC named "Manoshi" played an important role to deliver urban community-based healthcare to mothers and their children through trained health workers in Dhaka.
Icddr,b's Dr Adams, Herfina Nababan and S. M. Manzoor Ahmed Hanifi interviewed 993 women in five urban slums in Dhaka City who had given birth within the last three months, asking them about their social ties.
They found the influence of community health workers to be striking as women who viewed Manoshi health workers as important members of the social network were twice as likely to deliver with a trained birth attendant.
Besides, they also found slum women, those are in touch with the health workers, five times more likely to use postnatal healthcare services and three times more likely to give nutrient-rich colostrums to their newborns. In contrast, women relying mostly on the support of their mothers or mothers-in-law or other relatives and neighbors were less likely to access postnatal care or give colostrum to their newborn. "When Manoshi health workers become part of a woman's network, they provided expectant mothers with critical emotional, practical and informational support," says Dr Adams.
It was found that health workers are also connecting the slum women with referral to maternity care, and supplying vital information on maternal and neonatal health best practices that is sometimes at odds with the traditional views and practices of friends and close family members like mother and mother-in-law.
Mohsina Khatun, one of the health workers working in the Dhaka slums, said pregnant mothers in slums are used to do many hazardous works like carrying water buckets from distant tube wells while their family members are not aware about her risk.
"We reach out the pregnant mothers when they need to see doctor," said Khatun who is called "Swasthya Apa (Health Sister)" by the slum women. Besides, she said, they also provide advice about nutrition of the unborn child and the pregnant mothers.
"After giving the birth, we give advice for vaccinating the new born baby," Manoshi added. An official of BRAC's Women and Child Health Program said that these health workers set up social contacts with pregnant women in slum areas to encourage them to seek necessary treatment and healthcare.
"But, in the beginning the health workers had faced challenges as many women felt uncomfortable to talk with a stranger," she said adding that communication skilled and training of the health workers helped to overcome these social challenges.
In a report reviewing BRAC's five-year project, ICDDR, B said that in the past, only 15 percent of pregnant women went to a health center that had all kinds of opportunities for trained midwives and children, but as a result of the program, the rate has risen to 59 percent.
In the same way, earlier only 28 percent of expectant mothers were used to go for four physical examinations during pregnancy which is now raised to 52 percent. Referring to the interviews of the mothers, the report further said that the local health workers are working as a bridge to motivate the pregnant mothers to get the necessary medical care by establishing social relations and connections in the slums.
Through them, pregnant mothers are more involved in childbirth through trained midwives, receiving postnatal treatment, and feeding breast milk to newborns. They trust well-known health workers more than familiar friends and even family members, it added.
Nazneen Akhtar, a former North South University teacher working on maternal and child health also acknowledged the success of health workers in the slum areas. "Currently, pregnant mothers in slum areas are more interested in delivering with trained midwives, feeding the baby milk after birth and seeking post-natal follow-up treatment," she said.
Meanwhile, several other initiatives have been taken by the government to improve maternal and child health in the country through providing healthcare at the doorstep of the people.
According to the health directorate, in 2018, more than 75 lakh children under age of 5 were provided different health services at the integrated pediatric corners across the country.