World Telecommunication and Information Society Day tomorrow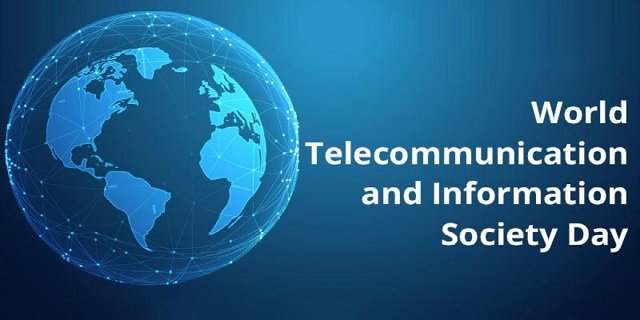 DHAKA, May 16, 2022 (BSS) - Tomorrow is the World Telecommunication and Information Society Day (WTISD).
Bangladesh along with the globe will observe the day amid holding different programmes with the theme "Digital Technologies for Older Person and Healthy Ageing."
Like every year, this year too, different television channels, including state-run Bangladesh Television (BTV) and Bangladesh Betar will broadcast the discussion, highlighting the significance of the day. Besides, road-show and discussion meeting have also organized on the occasion.
World Telecommunication Day is being observed annually since May 17, 1969, commemorating the first the founding anniversary of the International Telegraph Convention and International Telecommunication Union (ITU).
Subsequently, in continuation of the development of information technology, it was decided to observe May 17, 2006 as World Telecommunication and Information Society Day.
The main purpose of celebrating the day is to make everyone aware of the huge potential of digital connectivity and digital technology and its use for the benefit of society and economy as well.
Posts and Telecommunications Minister Mustafa Jabbar gave a message on the occasion.
In the message, the minister said the Father of the Nation Bangabandhu Sheikh Mujibur Rahman made a revolutionary change in the development of telecommunications technology, with making Bangladesh a member of the International Telecommunication Union and Universal Postal Union in 1973, establishing a ground satellite center at Betbunia on June 14, 1975, forming T&T Board and promoting technical education.
He said this marked the beginning of a journey to participate in the Internet-based Industrial Revolution or the Third Industrial Revolution, which began in 1969, overcoming hundreds of years of backwardness.
The telecommunication minister said the seeds of the digital industrial revolution sown by Bangabandhu germinated subsequently and became saplings in five years from 1996 to 2001 under the dynamic and charismatic leadership of Prime Minister Sheikh Hasina.
Following the implementation of the Digital Bangladesh program announced by the visionary politician Sheikh Hasina in 2008, Bangladesh has become a wonder of the world since 2009 and for the last thirteen and a half years.
Highlighting the tremendous development in telecommunications sector, Jabbar said a child from a remote village also attended the live classes on a mobile phone during the COVID-19 pandemic.
The minister mentioned that Prime Minister Sheikh Hasina's government has passed the step towards establishment of information-based equal society and has been working relentlessly.
"The people of Bangladesh have meantime set an example of digital capability across the world . . . We have the capability to provide 5G connectivity to almost every Union Parishad in the country, even in remote islands, chars and haor areas," he added.