Thrust on protecting maternal, neonatal health in rural areas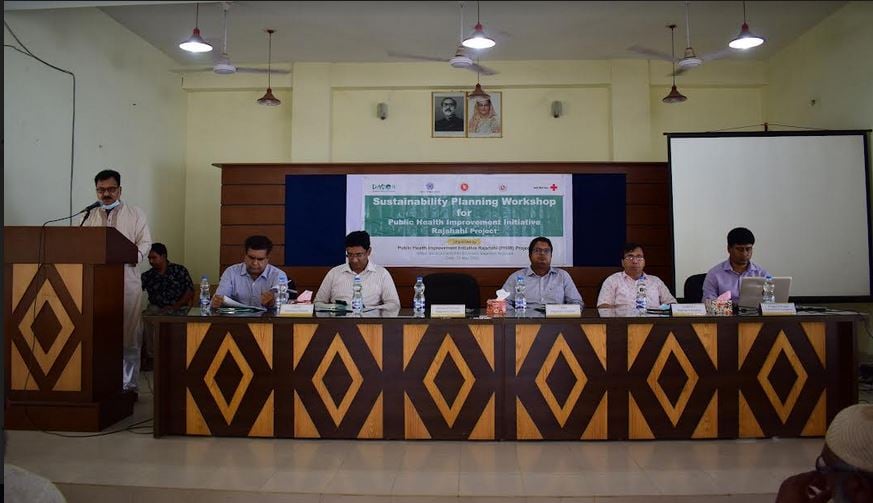 RAJSHAHI, May 16, 2022 (BSS) - Collective efforts of government and non-
government organizations concerned can be the best way of protecting maternal
health especially mothers in rural areas to build a healthy society in the
country.

Proper functioning of the medicare facilities located at community, union and
upazila levels must be ensured to facilitate emergency healthcare services,
including antenatal care (ANC), postnatal care (PNC) and neonatal care.

The observation came at an open forum workshop on "Sustainability Planning
for Public Health Improvement Initiatives in Rajshahi" at Bagmara Upazila
Parishad hall room in the district Thursday.

DASCOH Foundation organised the workshop on behalf of its 'Public Health
Improvement Initiative Rajshahi (PHIIR)' Project supported by Swiss Red
Cross.

The meeting discussed and devised ways and means on how to develop maternal,
neonatal and child health services and sustainability of project
interventions as a part of its exit strategy planning in September 2022.

Upazila Chairman Anil Kumar Sarker and Vice-chairman Momtaz Akhter addressed
the meeting as chief and special guests respectively, while Assistant
Commissioner (Land) Mahmudul Hasan was in the chair.

Upazila Health and Family Planning Officer Dr Golam Rabbani, Upazila Family
Planning Officer Abu Masud Khan, Secondary Education Officer Mahmud Hasan,
PHIIR Project Manager Tozammel Haque and Documentation and Advocacy Officer
Shohel Rana also spoke.
Dr Golam Rabbani told the workshop that they recorded services of 39,257 ANC,
4,572 PNC, 52,149 family planning, 1,25,132 children and 13,98,917 general
healthcares in the upazila till December last since October 2019.

They also counted 541 normal vaginal deliveries during the same period.

Tozammel Haque said there are seven family welfare visitors, one each in
Gobindapara, Sonadanga, Jhikra, Maria and Hamirkutsa Union Health and Family
Welfare Centre and Goalkandi and Sadopara Union Sub Centre, appointed on
behalf of the PHIIR project in the upazila.

Anil Sarker called for infusing more dynamism into the essential service
delivery activities of the rural facilities for ensuring healthcares to the
marginalized communities.

He stressed the need for boosting coordination between government and non-
government organisations concerned so that the grassroots people can derive
total benefits of the facilities.

Some 46 people, including the line department officials, public
representatives, PHIIR project people and other stakeholders, joined the
meeting.