India didn't ban wheat exports at govt level: Sadhan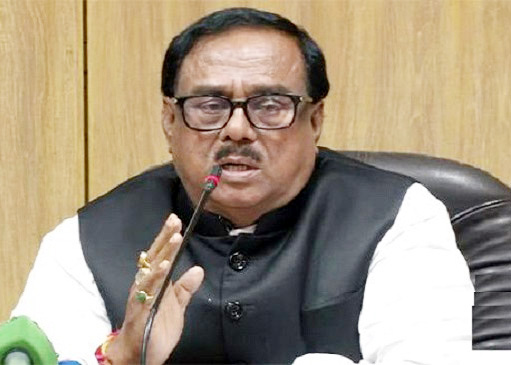 SYLHET, May 15, 2022 (BSS) - Food Minister Sadhan Chandra Majumder today said India imposed a ban on wheat exports at non-government level, not at government level.

He said this to journalists while visiting the food warehouse in the district.

About India's notification over the wheat export, Sadhan said, "India banned wheat exports at private level. They didn't ban at government level and it remains written clearly in the notification. So, I thinking it will not be too much problematic," he said.

The minister said India must have to sell their produced wheat. "Today, they may have issued notification but they can withdraw it after 15 days or one month. So, it will not be right to make advanced comments over the matter," he mentioned.

Noting that the country is fairly self-reliant in food, he said Bangladesh didn't import rice in the last one year. Domestic rice production is meeting the local demand, he said.

"Bangladesh has to import wheat. Wheat is imported at private level in larger scale and lesser at government level," he added.

He said Bangladesh generally imports wheat from Russia and Ukraine at government level while 3,00,000 metric tonnes of wheat has already been imported from India.

He hoped it is possible to import wheat to meet the rest of the demand.

About price hike of edible oil, the minister said Bangladesh is not the only country which is facing the crisis rather the other countries are also facing it.

Price of edible oil is lower in Bangladesh compared to India as every litter of soyabean oil is being sold at 210 rupees in India, he said.