Extensive digital network creating successful women entrepreneurs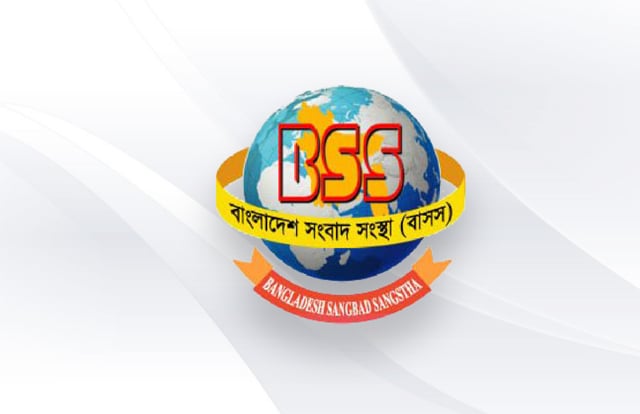 DHAKA, April 8, 2022 (BSS) - Bangladeshi women have been making remarkable work in the entrepreneur world through their indomitable spirit by taking advantage of Prime Minister Sheikh Hasina's flagship digital Bangladesh campaign.

Digital devices and e-commerce platforms have created linkages between female entrepreneurs and marketplace that helps the country's marginal womenfolk being self-reliant by offering them fair prices and various selling options.

Of the 165.57 million Bangladeshi people, 82.70 million are female while despite facing numerous challenges, women's participation in the labor force increased faster than men over the years.

Currently, 57 percent of the country's women are engaged in the workforce while record shows, in 2010, the number of working women stood at 16.2 million reaching 18.6 million in 2016-2017.

The availability of digital devices at affordable prices created opportunities for many women who want to become entrepreneurs as statistics showed that e-Commerce is the only ICT sub-sector that saw highest participation from women.

Majority of the online shoppers in Bangladesh are women while women's clothing, fashion accessories are top selling items in e-commerce followed by electronic gadget.

The pandemic situation in a way helped the women selling their products in easier ways as currently the numbers of consumers of e-commerce sites have been increasing day by day due to lockdown to check the spread of coronavirus.

At present, there are 67.245 million Facebook users in Bangladesh where more than 10 thousand female entrepreneurs are selling a wide range of products and services through Facebook pages.

Besides, a large number of female entrepreneurs are also selling products from their online stores, however, many of them will not be able to sustain their businesses due to lack of necessary knowledge and training.

To address the issue, Women and e-commerce Forum (WE) was formed to help the female e-Commerce entrepreneurs to sustain their businesses and empower them.


"'WE' started with the purpose of establishing an extensive network of female entrepreneurs in Bangladesh," said Nasima Akhtar Nisha, founding president of the WE.

She said her organization believes in building a support system, creating educational opportunities and inspiring female entrepreneurs to turn their craft into business.

Rajib Ahmed, an adviser of "WE", said they help the women entrepreneurs from their start up stage to product delivery mechanism.

Kakoli Russel Talukdar, one of the beneficiaries of 'WE' lauded the platform and termed it as a virtual training centre.

"I am lucky to get access a platform like 'WE' that helped me becoming an entrepreneur with jamdani sharee. What I have achieved in nine months, it would have been taken five years if I did not get support from such kind of platform," she said.

Even expatriate Bangladeshi women have also joined such kind of platform as like a housewife name Aditi Ritu, who is now residing in Tokyo.

Ritu, who studied art, said she always wanted to do something on her own and as like hobby started making jewelry with local materials.

The idea of establishing a small enterprise came to his mind by seeing the page WE and she made an e-commerce page naming 'Kavye Shararitu'

"At first, I didn't understand that WE got huge women network of women across the country. Later, I found this is a platform for entrepreneurs from 64 districts of Bangladesh, where everyone talks about the products of their district and their initiatives," she said.

Ritu said, she has been involved with WE for almost two months. "In these two months I have seen a lot of change in my initiative. I am getting many orders from Bangladesh while sitting in Japan," she said with joy.

Apart from that, she said many e-commerce entrepreneurs in Bangladesh now know about me and my products which is a big achievement in this short period of time.

Nigar Fatim, another woman entrepreneur who works on Tangail sharee said, the platform not only helping her to sell products but also to provide knowledge about many features of e-commerce related things. "In one word, this platform made me confident about my initiatives," she added.

"With government support and the fruit of digital Bangladesh women are making a revolution in e-commerce and small business," State Minister for women and children affairs Fazilatun Nesa Indira said.



She said the government provides loans at discounted interest to women as well as allocated Taka 1 billion as 'Women Entrepreneurship Fund for mitigating their access to finance while formed 'Joyeeta Foundation' for facilitating market access to 18,000 women entrepreneurs across the country.

Along with the government, different development organizations have also been involved in different activities for making women entrepreneurs across the country.

According to the World Economic Forum (WEF), Bangladesh is now the second most gender equal country in Asia, top in South Asia and ranks 47th among 144 countries of the world in the Global Gender Gap Index.

As women empowerment is one of the core commitments of the current Awami League government, Prime Minister Sheikh Hasina formulated and adopted the progressive 'National Women Development Policy' for the first time with a set of goals to socially, economically, politically and legally empower the women of Bangladesh in 2011.