S A Malek's writings creating bridge between youth and Bangabandhu: Prof Arefin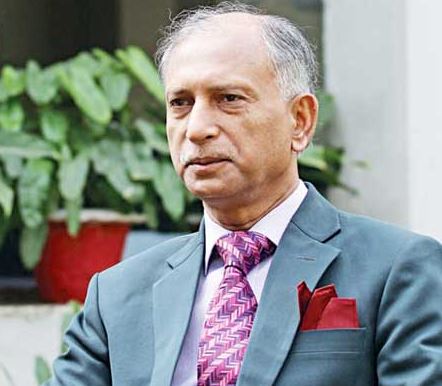 DHAKA, March 25, 2022 (BSS) - Former Vice-Chancellor of Dhaka University
(DU) Professor Dr AAMS Arefin Siddique today said SA Malek's writings has
been creating bridge between the country's young generation and father of the
nation Bangabandhu Sheikh Mujibur Rahman.
"After Bangabandhu's assassination, he (Malek) has been holding and
spreading Bangabandhu's ideology and philosophy among the people including
the youth. He wrote a number of articles on historical events and facts
related to Bangabandhu and Bangladesh with a clear and in-depth
presentation", said Professor Arefin.
Professor Arefin, also Chairman of the board of directors of the national
news agency Bangladesh Sangbad Sangstha (BSS), was addressing the launching
ceremony of the book 'Stream of Thought', authored by Former political
adviser to the Prime Minister and Bangabandhu Parishad President S A Malek at
Abdus Salam Hall of National Press Club here.
Siddique said in absence of Bangabandhu, whoever came to close contact of
SA Malek, he or she got in touch with Bangabandhu as well as comprehended and
understood the philosophy and ideology of the great leader.
He said the concerned government offices should store and preserve the
books at the schools, colleges and universities so that the young generation
can read the books and get in touch with Bangabandhu's ideology as well as
have a clear understanding about the discussed historical facts.
The three-volume book has been featured with around 123 articles on
different issues which include the historical events from the partition of
India-Pakistan, political movement of different parties after country's
independence, and contemporary political and economic issues of south Asian
as well as the globe.
Former VC of Sher-e-Bangla Agricultural University and presidium member of
Bangabandhu Parishad Professor Dr Kamal Uddin Ahmed, Former VC of Bangabandhu
Sheikh Mujibur Rahman Agricultural University Dr Mahbubur Rahman, addressed
the program as special guests, with Bangabandhu Parishad Presidium Member
Ajit Kumar Sarker in the chair.
Former DU Jagannath Hall provost Dr Asim Sarker, Chairman of Jagannath
University Political Science Department Dr Dr Arun Kumar Goswami, Chairman of
Rajshahi University International Relations department Mamun Abdullah and DU
Mathematics department Professor Dr Chandra Nath Podder, among others, also
spoke on the occasion.