South Sudan keen to lease Bangladesh huge land for crop production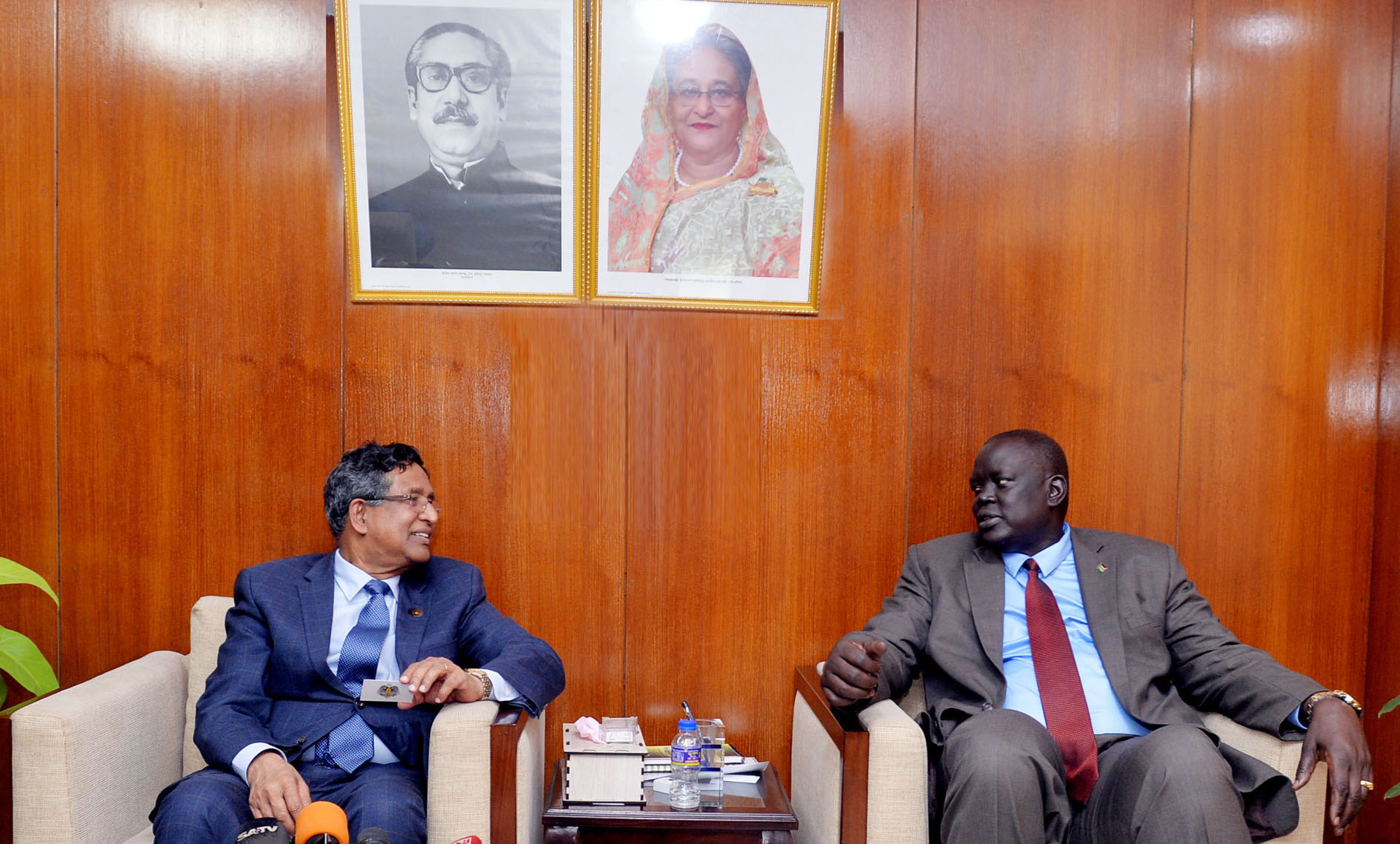 DHAKA, Feb 8, 2022 (BSS)- South Sudan has expressed keen interest in leasing their huge fellow land to Bangladesh as the African landlocked country has also sought cooperation in producing different crops.
The proposal came while South Sudanese Deputy Minister for Foreign and International Cooperation Affairs Deng DauDeng Malek held a meeting with Agriculture Minister Dr M Abdur Razzaque at his secretariat office here this afternoon.
Responding to the proposal, Bangladesh will send an expert team comprising of various experts including agricultural researchers, scientist and extension workers to the African country to identify particular sector for extending cooperation.
Agriculture Secretary M Sayedul Islam,Additional secretary M Ruhul Amin Talukder, South Sudanese foreign ministry official Mayom Allian, Bangladesh Ambassador to Ethiopia M Nazrul Islam and Deputy Director General of Sena KalyanSangstha Colonel M Mahbubur Rahman, among others, attended the meeting.
"Most of its 6lakh square kilometres of land remain as fellow and there is huge opportunity to produce various crops from these land," said the minister to the journalists after the meeting.
Many of the private sector entrepreneurs also have expressed their interest on the lease of public sector land in the African country as the issue had been discussed for long between the two countries. "The government is also considering the issue with utmost importance," Dr Razzaque added.
"We will send an expert team to South Sudan to verify thenumber of crops which could be cultivated on that land, he said and adding "a precise initiative will be taken based on the expert's report."
"We want to exploit tremendous success and experiences made by Bangladesh in agriculture sector...we also want to produce our necessary food which would be produced by 3cultivating crops on huge fellow land," said the South Sudanese deputy minister.