Bangladesh striving hard to ensure low-carbon development: Habibun Nahar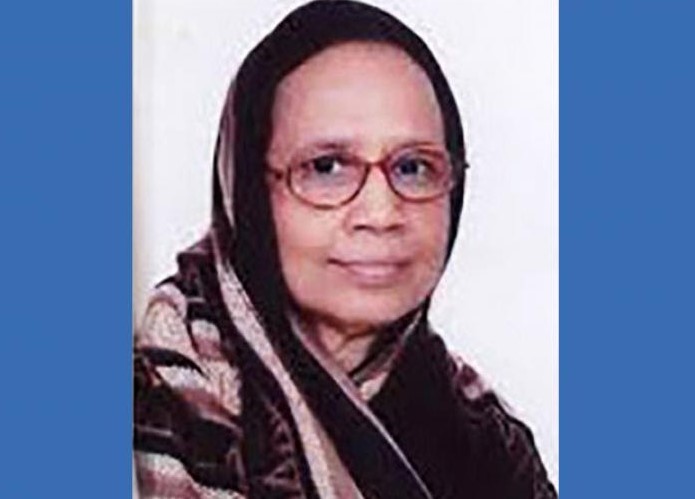 DHAKA, Jan 27, 2022 (BSS) - Deputy Minister for Environment, Forest
and Climate Change Habibun Nahar said today that the government is
earnestly striving hard to ensure low carbon, climate resilient and
sustainable development in the country under the skilled leadership of
Prime Minister Sheikh Hasina.
"We are committed to reducing greenhouse gas emission as part of
global efforts. However, Bangladesh being the 7th among the most
climate-vulnerable countries in the world, adaptation is our main
focus," she said.
The deputy minister was speaking at the virtual ministerial meeting
of the Major Economies Forum on Energy and Climate (MEF), hosted by
United States Special Presidential Envoy for Climate John Kerry on
Thursday evening, a ministry press release said.
Habibun Nahar said Bangladesh has increased quantified emission
reduction targets to 21.85 percent below business-as-usual level by
2030 in updated NDC submitted to the UNFCCC on 26 August last year.
"We have included agriculture and waste sector along with energy
and industry sector to enhance the coverage of emission reduction,
particularly reduction of methane emission from agriculture and waste
sector.
"We are already working to reduce emission from rice fields by
scaling up the use of alternate wetting and drying method in fifty
thousand hectares of rice fields," she said.
She said the government is also working to reduce methane emissions
from improved feed of livestock and improved manure management.
"In waste sector, we are establishing a waste to energy plant in
one, out of two landfill sites in Dhaka city," Habibun Nahar said.
She said following the call of the COP26, Bangladesh has already
started to consider revisiting its NDC in 2022.
"We have already cancelled 10 coal-based power plants worth US$ 12
billion of foreign investment. We have recently drafted National Solar
Energy Roadmap and aim to have 40 percent of our energy from renewable
sources by 2041," the deputy minister said.
She said Bangladesh have recently drafted the Mujib Climate
Prosperity Plan 2030, under which "we are planning to implement 4 Giga
watt of wind energy project in our offshore areas".
In case of zero emission vehicles, the government has already given
incentives to promote hybrid vehicles, while it is working on the
electric vehicle policy to promote zero emission vehicles in the long
run, Habibun Nahar said.