US-Bangla to fly on Dhaka-Sharjah route from Jan 30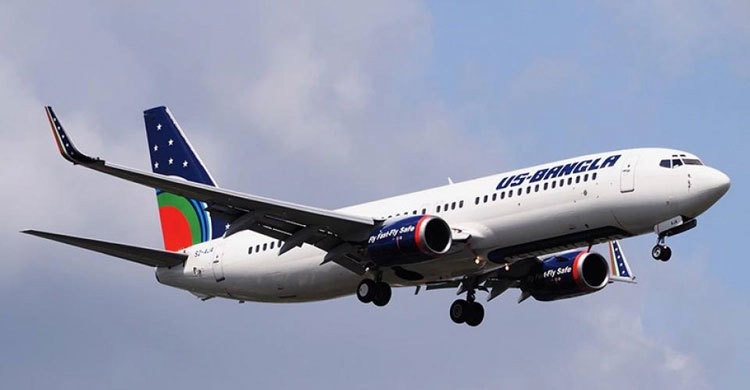 DHAKA, Jan 26, 2022 (BSS) - US-Bangla Airlines, one of the
country's private airliners, is set to launch Sharjah flight to United
Arab Emirates (UAE) from January 30 as its eleventh international
route.
The airliner is going to operate flights six days a week on the
Dhaka-Sharjah-Dhaka route through the Boeing 737-800 aircraft, a press
release said here today.
Sharjah is one of the popular destinations in the Middle East and
enabling this route the airliner to fulfill the long-standing
expectations of expatriate Bangladeshis staying there.
The US-Bangla fleet currently has a total of 16 aircraft, including
6 Boeing 737-800 and 7 brand new ATR 72-600.
As part of its future plans, US-Bangla Airlines is planning to
launch flights to Colombo, Delhi, Jeddah, Riyadh, Medina and Dammam
soon, the release said.
Apart from international routes, US-Bangla operates flights to all
domestic routes of Bangladesh, especially from Dhaka to Cox's Bazar,
Chattogram, Sylhet, Saidpur, Jashore, Rajshahi and Barishal.
US-Bangla currently operates flights to Dubai, Muscat and Doha,
Kuala Lumpur, Singapore, Chennai, Kolkata and Guangzhou while
operations on the Dhaka-Bangkok route have been temporarily suspended
due to the Covid-19 pandemic, the release added.