Hasan distributes 10,000 blankets in Rangunia-Boalkhali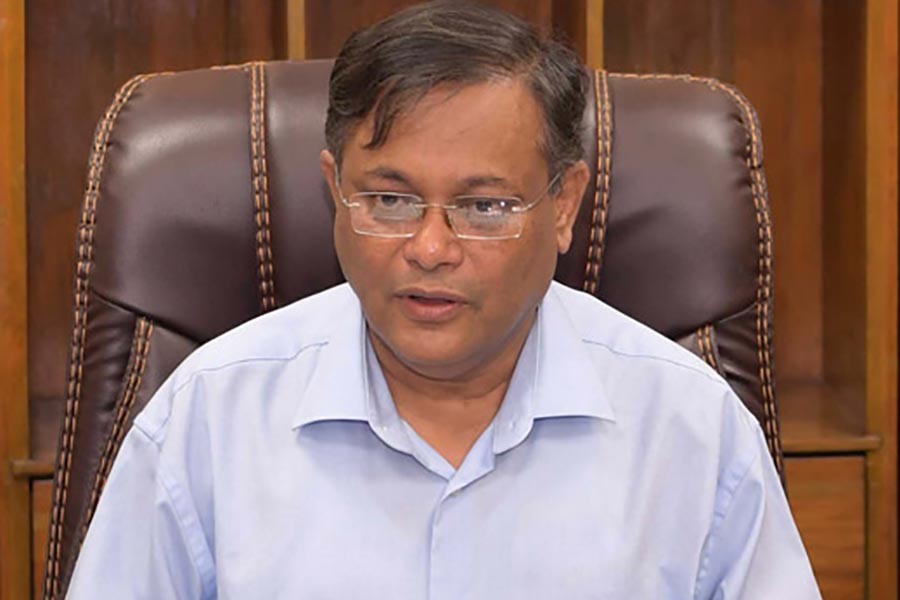 CHATTOGRAM, Jan 16, 2022 (BSS)- Over 10,000 blankets have been distributed on behalf of Information and Broadcasting Minister Dr Hasan Mahmud among extreme poor people in different areas under Rangunia and Boalkhali upazilas of the district in the last one month.

Dr Hasan, also the joint general secretary of Awami League, took the initiative of distributing blankets among the needy people in 15 unions and one municipality of Rangunia upazila and Sreepur-Kharandhip union of Boalkhali upazila, from the beginning of this month.
NNK Foundation, a family organization of Dr Hasan Mahmud, has so far distributed blankets among 10,000 poor people in the district.
The NNK Foundation also distributed five hundred blankets to the poor people in South Rajnagar Union of Rangunia today.
The today's blanket distribution ceremony was held on East Rajanagar Government Primary School premises. It was attended, among others, by South Rajanagar UP Chairman Ahmed Syed Talukder, Upazila Awami League Religious Affairs Secretary Jasim Uddin Talukder, NNK Foundation officials Enamul Haque and Shoibal Chakraborty.
Emrul Karim Rashed, personal officer of the information and broadcasting minister, said that every union of Rangunia upazila, surrounded by the river Karnafuli, is situated at the foot of the hills.
"As a result, there is severe cold during the winter season. The cold-stricken people of Rangunia have also been suffering different cold related diseases for the last few days," he added.
Information and Broadcasting Minister Dr. Hasan Mahmud stood beside the cold affected people and took steps to distribute blankets among them, he said.
Poor people were happy after getting blankets, he said, adding that NNK Foundation will continue to help the poor people.