RU signs MoU with USA Coppin State University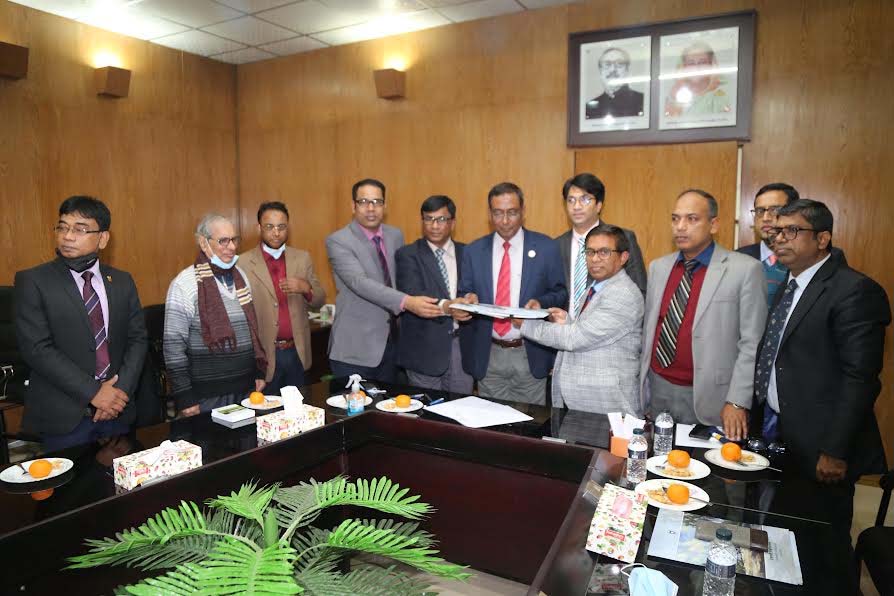 RAJSHAHI, Jan 16, 2022 (BSS)- A Memorandum of Understanding (MoU) has been
signed between Rajshahi University (RU) and Coppin State University in USA
aimed at boosting bilateral relation in terms of higher education and
research between the two higher seats of learning.
Pro-vice-chancellor Prof Chowdhury Jakaria signed the MoU on behalf of RU,
while Prof Jamal Uddin on behalf of the USA's university at RU administrative
building conference hall today.
Main objective of the MoU is to focus on biotechnology and nanotechnology
as these are playing pivotal roles in diversified fields of human
civilization.
There are enormous uses of biotechnology and nanotechnology in various
fields of health, environment, agriculture, industries and different branches
of sciences.
Nanotechnology is also attaching the economy related from cosmetics
industries to sea.
Under the new MoU, teachers, students and researchers of the two
universities will exchange knowledge and other innovative ideas.
Later, Prof Jamal Uddin presented a keynote paper titled "Nanotechnology:
Small Things Matter and Have Power to Transform Energy, Health and the
Environment" in a scientific seminar held at Dr Wazed Miah Academic Building
Gallery.
He told the seminar that biotechnology is the most sophisticated and
demanding subject in the modern world making milestones in the development of
medical sciences, industrial sectors, human health, crop improvement and
numerous other sectors.
Prof Jamal also said epigenetic sequencing nanotechnology can detect all
types of cancers early through analyzing DNA and RNA for early recovery of
the patients suffering from cancers.
Cancer claims the lives of millions across the world, and it is no
different in Bangladesh, where a large number of people die every year from
the deadly disease.
However, we can reduce the death rate to some extent through using the
latest technology, he added.