Education reporters' association gets new executive body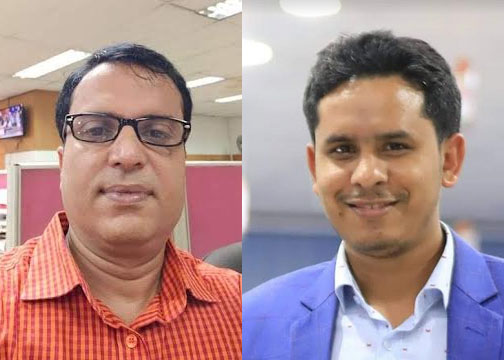 DHAKA, Jan 15, 2022 (BSS) - A 17-member new executive body of the Education Reporters' Association, Bangladesh (ERAB) has been formed for the next one year.
Senior Reporter of Bhorer Kagoj Avijit Bhattacharya and Staff Reporter of Bangladesh Pratidin Aktaruzzaman have been made president and general secretary of the ERAB, said a press release.
A council preparation committee of the ERAB headed by Editor of the Bahanno News Bibhas Baroi today announced the committee at a programme at the organization's office in the city.
Besides, ERAB's founding president Siddiqur Rahman has been made chief adviser and senior reporter of the Sangbad Rakib Uddin, one of the founders, adviser of the organization.
The committee included 11 secretariat members and four executive members.
Syed Altefat Hossain of Bangladesh Sangbad Sangstha (BSS) was made treasure of the new committee.