a2i strives to build 'SMART Bangladesh'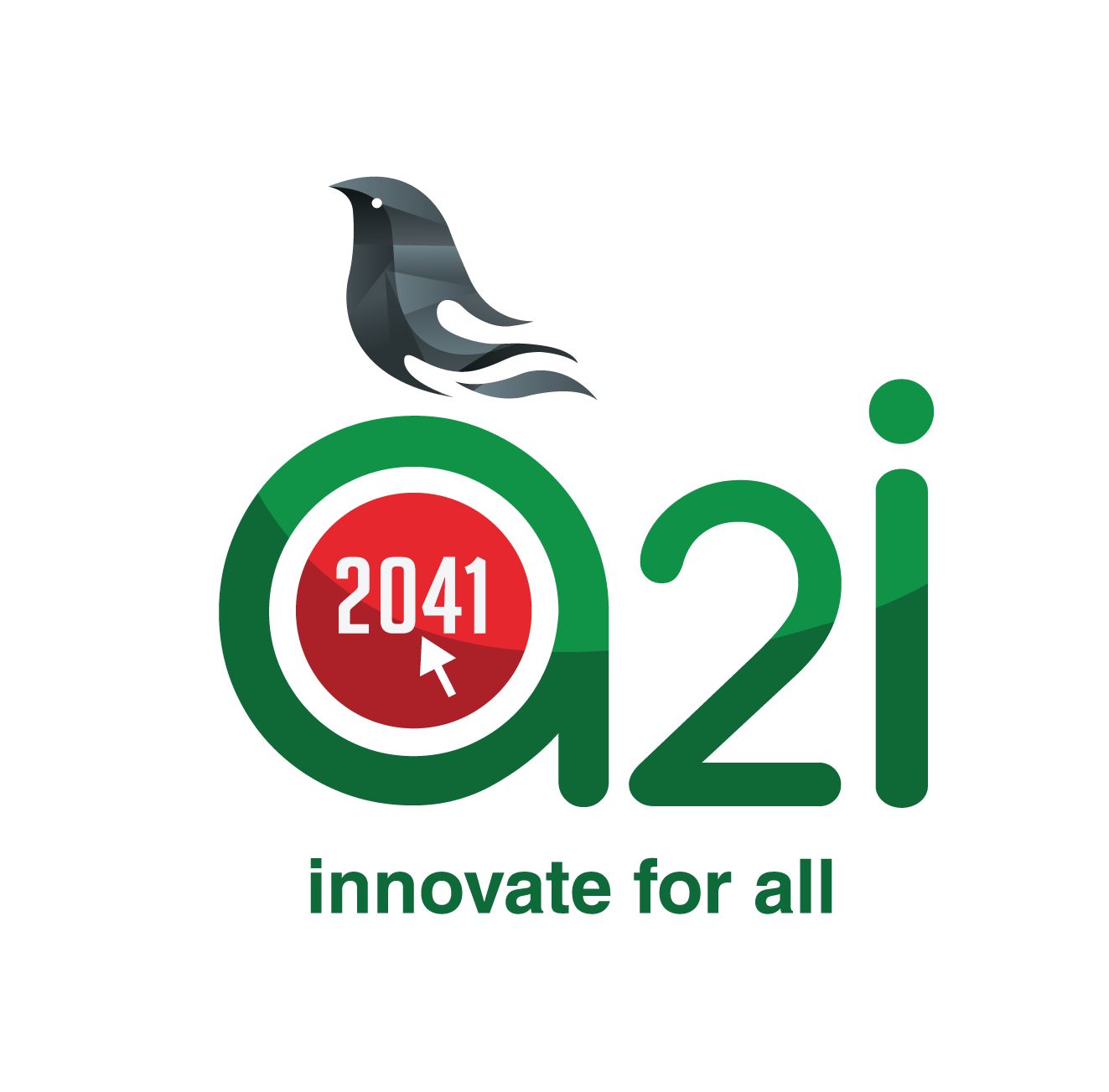 DHAKA, Dec 31, 2022 (BSS) – The a2i has invented and implemented a series of digital programmes round the year to simplify different civic services to accelerate attaining the government's new vision of building a 'SMART Bangladesh' by 2041.

The successful implementation of the 'Digital Bangladesh' encouraged the government to set the new target of building an innovative and knowledge-based 'SMART Bangladesh' coinciding with the 'Vision-2041' meant to turn Bangladesh into a developed country.
"The a2i has made a number of digital interventions throughout this year to help achieve the government's new target of building an innovative and knowledge-based 'SMART Bangladesh' by 2041," a2i Project Director Dr Dewan Muhammad Humayun Kabir told BSS today.

The government has already set four pillars - smart citizens, smart economy, smart government and smart society - to achieve the target, he said, adding that a2i has been entrusted with the task of attaining the goal with necessary digital interventions.

Describing a2i's year-long activities, Dr Kabir said the a2i published two books - 'My Digital Bangladesh: a2i for Innovation' and the 'a2i Journey'- portraying all the digital interventions it made to simplify the civic services since its inception.

To make all the government services smarter, he said, the Civil Service 2041 was launched this year with the support of the a2i while the flagship project is assisting to build 'Smart Cities' and 'Smart Villages' along with formulating plans for simplifying government services.

According to documents served by a2i, Bangladesh has made a tremendous success in the field of technological advancement this year, which was reflected in the World Bank (WB) GovTech Maturity Index (GTMI)-2022 as Bangladesh is ranked in GTMI's "Category A: Very High Government Maturity".

According to the WB GTMI- 2022, Bangladesh secured a place in the WB's 'GovTech Leaders' list for implementing new projects to provide various government services using digital technology and creating an ecosystem to involve citizens in receiving these services.

Besides, the country moved up eight notches in this year's UN E-Government Development Index while it has made 20 steps up to rank 75th place in the E-Participation Index.

Moreover, a total of nine innovative projects, including four of a2i, of Bangladesh were awarded in the final round of the World Summit on Information Society (WISIS-2022) while a2i's National Portal Framework won the Chairman Award among 165 projects submitted from across the world in the World Congress on Innovation and Technology (WCIT) 2022.

Another a2i project 'Covid-19 National Dashboard' also secured the first position in the category of Innovative e-Health Solution Award.

More than 10 best practices of Bangladesh were highlighted in an international publication having three volumes where 61 best practices of different countries were projected. Besides, 21 best practices of Bangladesh were published in Good Practices in South-South and Triangular Cooperation publication compiled by the United Nations Office for South-South Cooperation while two of them- ekShop and NISE have been nominated as Digital Public Goods.

Adnan Faisal, communications and outreach consultant, a2i, said different countries have started replicating the best practices of Bangladesh through the South-South cooperation since the process is underway to replicate the e-commerce based platform- ekShop in Turkey, Yemen and South Sudan; skills and employment based platform– NISE in Jordan and Somalia; and coordinated platform of government services– myGov in the Philippines.

To facilitate the judicial system with digital devices, he said, online Cause List, Judicial Monitoring Dashboard and MyCourt app have been launched. Besides, digital centre based one-stop service has been launched for Cottage, Micro, Small and Medium Enterprises (CMSME) entrepreneurs while Project Processing, Appraisal and Management System (PPS) and Research Management System (RMS) software was launched to ensure transparency and accountability in implementing government projects, Adnan added.

The 'ekShop Global' was launched to spread the products of domestic entrepreneurs all over the world while 'Digital Haat' was set up for the second consecutive term this year during Eid-ul-Azha for trading sacrificial animals.

Unique Business ID (UBID) Registration and Central Grievance Redress System were introduced to boost confidence in the e-commerce sector.

Since the Digital Centre completed 12 years this year, an initiative has been taken to launch expatriate help desks at digital centres across the country to facilitate the people, providing emigration preparation documents and services from a one-stop service point.

In collaboration with Bangladesh Bank, Financial Institutions Division and various commercial banks, the a2i launched the "Sathi" network in March this year involving digital centre women entrepreneurs, aiming to expedite the financial inclusion activities of the government and increase women's participation in financial inclusion.

Besides, eight more financial institutions (FIs) were added to the payment channel of eKpay aimed at bringing all the utility bill payment services, including education fees, under a single umbrella.

To ensure the rights of reading books for the people with disabilities, Bangladesh ratified the 'Marrakesh Treaty' this year and all websites under the Bangladesh National Portal were made accessible for the people with disabilities.

For the first time, Bangladesh observed the Global Accessibility Awareness Day-2022 along with other countries across the globe. The National Curriculum and Textbook Board (NCTB) has taken an initiative to introduce multimedia talking books developed by the a2i from next year.

Some 39 government initiatives were designed using advanced technologies related to the Fourth Industrial Revolution (4IR). About 650,000 youths and 386 skill development institutions were included in the National Intelligence for Skills, Education, Employment and Entrepreneurship (NISE) platform and 18,000 government and private sector officials were informed about the platform.

Over 2 lakh job opportunities have been created through organizing nationwide job fairs through NISE and joint programmes with other partners. The National Career Guidance Network was created by integrating 50 public and private career guidance centres to provide proper advice, guidance and market linkages to the unemployed youth of the country.

About 6.65 lakh teachers were given subject based training and 2.55 lakh teachers were given training on mental health issues of students through e-learning platform Muktapath. a2i provided technical support to the National Blended Education Taskforce to formulate a master plan on the national blended education and skills development.

Besides, national helplines '333' and '16122' started joint work from this year to render land related emergency services.

Besides, considering the global climate change, a2i's iLab is working on producing electric vehicles domestically with the support of stakeholders (automobile associations, local automobile industry and expatriate skilled engineers).

Challenge competitions were launched to find ideas for launching an innovative OTT platform based on Education-Information-entertainment (Eduinfotainment), simplifying government document processing, pregnancy monitoring, inclusion of women and small entrepreneurs in the financial sector, traceability and rocketry and improving the quality of life of women in hilly areas.