People ready to celebrate Victory Day in Rangpur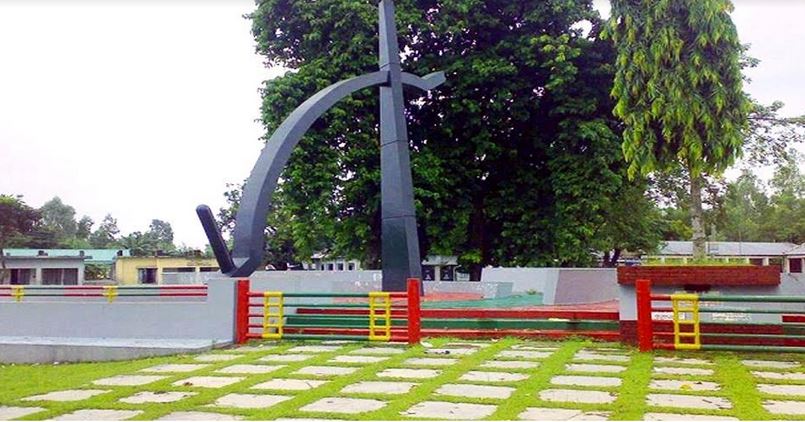 RANGPUR, Dec 15, 2022 (BSS) - People of Rangpur are ready to celebrate the Victory Day 2022 with huge enthusiasm as the district administration has completed preparations and taken necessary steps towards the direction.

The divisional and district administrations, Rangpur City Corporation (RpCC), Rangpur Range of Bangladesh Police, Rangpur Metropolitan Police (RpMP), freedom fighters, political parties and dozens of other organisations have chalked out programs marking the day.

Officials said the district administration has taken three-day colorful Victory Day celebration programs from December 15 to December 17 next.

Celebrations of the three-day programs already began with the 'Bijoy Dibosh Mini Marathon' that paraded the city streets from Begum Rokeya University Gate to Rangpur Zilla School ground on December 15.

Drawing and essay writing competitions for children on the War of Liberation were arranged while the authorities concerned decorated the main city streets and roadside islands with colored flags, miniature posters and banners On December 15.

With the sunrise on December 16, celebration of the Victory Day 2022 will begin with hoisting of the national flag atop all government, semi-government and private buildings and 31-gun salutes at the Independence Memorial 'Arjan' in the city.

High officials and heroic freedom fighters will first place wreaths at the Independence Memorial 'Arjan', Bangabandhu's Mural and 'Shahid Muktijoddha Smritistambha' in the metropolis.

Later, leaders of different political parties, including Awami League, and sociocultural, professional, business and human rights organisations, educational institutions, NGOs and commoners will place wreaths.

Rangpur Kendra of Bangladesh Betar will air special programs and local dailies publish special supplements glorifying the significance of the Victory Day 2022.

Divisional Commissioner Md. Sabirul Islam will ceremonially hoist the national flag amid rendering of the national anthem in presence o high officials, heroic freedom fighters and other dignitaries at Sheikh Russel Stadium in the city at 9 am.

He will salute at march-pasts and displays by heroic freedom fighters, RpMP and District Police, Ansar-VDP, BNCC, fire service and civil defense personnel, jail guards, scouts, girls in scouts, rover scouts, students, children there.

Heroic freedom fighters and relatives of martyred freedom fighters will be accorded receptions at District Shilpokola Academy auditorium at 11 am tomorrow.

Special prayers will be offered seeking divine peace for departed souls of martyred of the War of Liberation, progress and welfare of the nation and its people at mosques, temples, churches, pagodas and other places of religious worship.

Improved diets will be served to inmates of hospitals, Rangpur Central Jail, shelters of older citizens, day-care and child centers, orphanages, Shishu Paribars and vagabond centers.

A discussion followed by sports competitions for women will be arranged at Rangpur Government Girls' School on the day.

A Victory Day Charity Football match will be arranged at Sheikh Russel Stadium in the city at 4 pm.

The District Information Office will screen documentary films on the War of Liberation in cinema halls and at open places at convenient times.

Sports competitions and drawing, essay and sports competitions and discussions for school and college level students followed by discussions will be organised by different educational institutions.

The district administration will organise the main discussion and symposium followed by distribution of prizes and cultural function at Public Library ground at 6 pm with Deputy Commissioner Dr. Chitralekha Nazneen in the chair.

The three-day celebrations will end with the Victory Day Charity Shooting Competitions at Rifles Club, Rangpur at 10 am on December 17 next.