Macro-management helps Bangladesh getting IMF loan: Tazul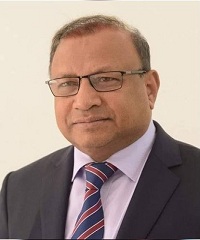 DHAKA, June 2, 2023 (BSS) - LGRD and Cooperatives Minister Md Tazul Islam today said Bangladesh got the loan from the International Monetary Fund (IMF) within short span of time as the organization became very satisfied over the country's macro-management.
"When any country seeks loan from IMF, it evaluates its macro-economic management. While evaluating Bangladesh's macro-management, IMF became satisfied as the international financing agency found it very much updated one. That is why, they sanctioned and disbursed the loan within a very short span of time," he said.
The minister said these while replying to a question at a post-budget press conference held at the Bangabandhu International Conference Center (BICC) this afternoon.
Finance Minister AHM Mustafa Kamal, Agriculture Minister Dr M Abdur Razzaque, Education Minister Dr Dipu Moni, Planning Minister MA Mannan, Commerce Minister Tipu Munshi, LGRD Minister Md Tajul Islam, Industries Minister Nurul Majid Mahmud Humayun, Prime Minister's Economic Affairs Adviser Dr Mashiur Rahman, State Minister for Planning Dr Shamsul Alam, Cabinet Secretary Mahbub Hossain,
Bangladesh Bank Governor Abdur Rouf Talukder, NBR Chairman Abu Hena Md Rahmatul Muneem, Finance Division Senior Secretary Fatima Yasmin, ERD Secretary Sharifa Khan and Planning Division Secretary Satyajit Karmakar were present at the dais of the press conference.
Tazul said Bangladesh's macro-management is running very good. "There could be some flaws. But, IMF's impression is that Bangladesh's macro-management remains very good while subsidies are being given in different sectors in a very logical way."
Once agriculture sector didn't get any subsidy, but Prime Minister Sheikh Hasina started giving subsidy to the agriculture sector after assuming power in 1996, he said.
As a result, Tazul said, Bangladesh made massive development in economic sector as well as it has been able to remove its food-deficit.
In the last 14-15 years, Bangladesh never faces any food deficit or outcry for food because proper and time-befitting measures were taken in all sectors of the economy for appropriate economic management, he said.
He said the government keeps the economic management in a very logical position.
Replying to another question, Tazul said prices of fuel increased due to impacts of the Covid-19 as well as the onslaught of the Russia-Ukraine war.
Once the country's power and energy sector was in very bad condition, but now Bangladesh is in a dignified position in this sector, he said.
Replying to a question, Education Minister Dr Dipu Moni said Prime Minister Sheikh Hasina has been making her all-out strides for women empowerment by engaging them in all sectors and sphere of society.
During the tenure of incumbent government, budgetary allocation also reflects the government's efforts for the women development, she said.