US judge drops charges against police officer in motorist's death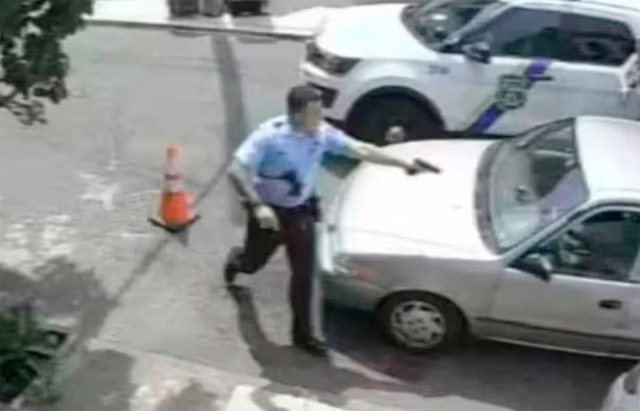 NEW YORK, Sept 27, 2023 (BSS/AFP) - A court in Philadelphia on Tuesday dismissed murder charges against a police officer who fatally shot a motorist during a traffic stop last month, an incident that was captured in bodycam footage.
Mark Dial had been charged with murder and intentional homicide in the August 14 shooting of Eddie Irizarry, 27.
But on Tuesday, Municipal Court Judge Wendy Pew sided with Dial's attorneys, who argued that Dial had acted in self-defense, and dismissed all the charges against him.
Controversy over the use of firearms by police in the United States during contentious traffic stops is widespread, with officers routinely saying they have acted in self-defense to avoid charges.
Videos taken from law enforcement bodycams are rarely immediately made public, and prosecutions on murder charges are equally uncommon.
In Irizarry's case, the bodycam footage begins with the officers following him in their car before the two vehicles stop side by side.
The officers then approach Irizarry -- in the driver's seat of his sedan -- on foot and with their firearms in hand.
Soon after, a man can be heard shouting "I'm going to shoot you," followed by six shots being fired at the front window of Irizarry's car.
The two officers are then seen walking around the vehicle, one of them still pointing his gun, and opening the doors. The victim can be seen bleeding in his seat.
The wounded man is then dragged out of his car and lifted by his arms and legs before being placed in the police SUV. He was pronounced dead at the hospital.
The District Attorney's office said it disagreed with the court's decision and promised to appeal it.
"In keeping with our oath to seek justice, we will move to have all criminal charges, including Murder, reinstated against this defendant," it said in a statement.