Govt to procure 80,000 MTs fertilizer, 2.20cr litres soybean oil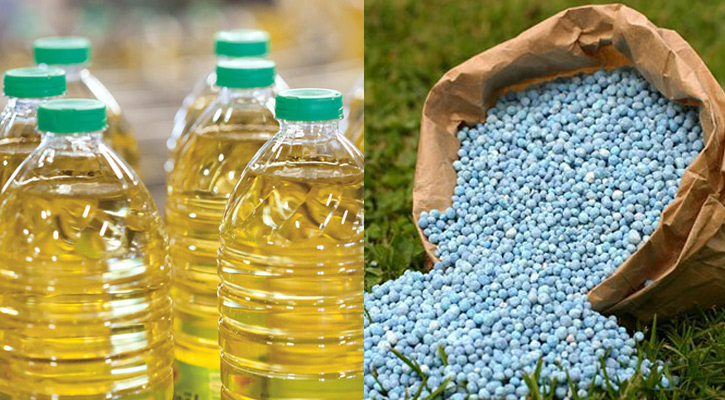 DHAKA, Nov 30, 2022 (BSS) - The government today approved separate proposals for procuring some 80,000 metric tons of fertilizer and 2.20 crore litres of soybean oil to meet the growing demand of the country.

The approval came from the 36th meeting of the Cabinet Committee on Government Purchase (CCGP) this year held today virtually with Finance Minister AHM Mustafa Kamal in the chair.

Briefing reporters after the meeting virtually, Cabinet Division Additional Secretary Sayeed Mahbub Khan said that a total of six proposals were approved today in the day's meeting.

He said following a proposal from the Ministry of Agriculture, Bangladesh Agricultural Development Corporation (BADC) would procure some 50,000 metric tons of MOP fertilizer from Canadian Commercial Corporation under the 9th lot under state-level agreement with around Taka 358.48 crore.

Per ton fertilizer will cost $679.65 against the previous price of $778.15.

Sayeed said BADC would also procure some 30,000 metric tons of TSP fertilizer from OCP, SA, Morocco under the 10th lot under state-level agreement with around Taka 150.67 crore. The price of per ton fertilizer will be $474 against the previous price of $678.25.

He said that the state-run Trading Corporation of Bangladesh (TCB) under the Ministry of Commerce would procure some 2.20 crore litres of soybean oil with an overall cost of around Taka 298.93 crore.

The price of per litre soybean oil would cost Taka 156.98 down from the previous consignment price of Taka 162.94.

The Cabinet Division Additional Secretary said that the CCGP meeting also approved three proposals from the Dhaka WASA under the Local Government Division.

He said that the package number WD-2 under the "Dhaka Sanitation Improvement Project (DSIP)" has been awarded to the joint venture of CCECC, China, SafBon, China and SMEDI, China with around Taka 420.06 crore.

Sayeed said the day's CCGP meeting decided that the joint venture of Gypsum Structural India Pvt. Ltd, India; EMIT Group Ercole Marelli Technologici, Italy and Khilari Infrastructure Private Ltd. India will implement the package number WD-3 with around Taka 229.72 crore under the DSIP project.

Besides, he informed that the DOHWA Engineering Co Ltd Korea will act as the consultants for the DSIP project with around Taka 70.77 crore.