President mourns death of his teacher Prof Rafiqur Rahman Chowdhury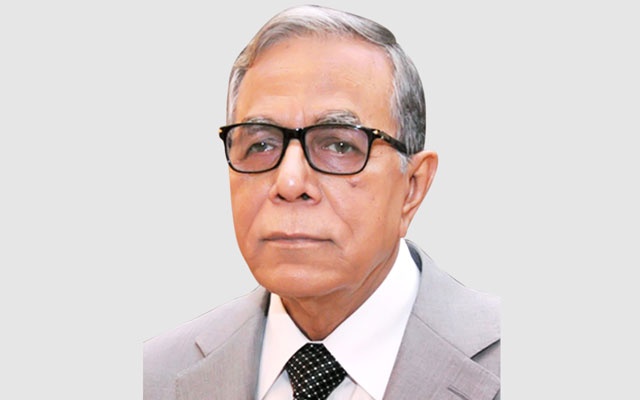 DHAKA, Nov 25, 2022 (BSS) - President M Abdul Hamid today expressed deep shock and sorrow at the death of his teacher Rafiqur Rahman Chowdhury, a retired professor of Gurudayal Government College.
In a condolence message, the head of state prayed for eternal peace of his departed soul of Professor Rafiqur Rahman Chowdhury and conveyed profound sympathy to the bereaved family.
Professor Rafiqur Rahman passed away at a hospital in Dhaka at 10.30am today.