Bangamata is a shining example of women's political empowerment: Speaker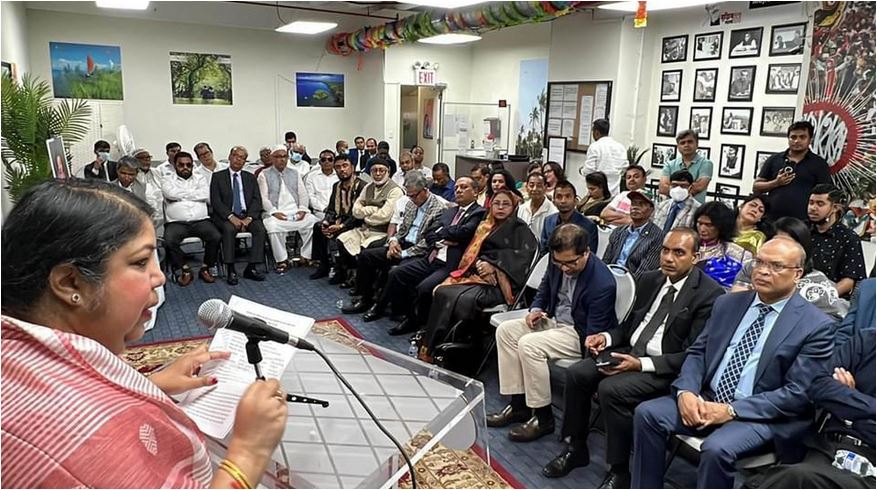 DHAKA, Aug 9, 2022 (BSS) - Speaker of Bangladesh Jatiya Sangsad Dr Shirin
Sharmin Chaudhury said Bangamata Begum Fazilatunnesa Mujib was an
extraordinary example of women's political empowerment as she took charge on
her hand when the party needed guidance during Bangabandhu's jail period.

"Begum Fazilatunnesa Mujib will forever be an inspiration for the women of
tomorrow. She symbolizes the power of women's political empowerment," the
Speaker said while addressing a discussion organized by the Bangladesh
Consulate General in New York on the occasion of the 92nd birth anniversary
of Bangamata Begum Fazilatunnesa Mujib, said a press release.

The Speaker said, "When Father of the Nation Bangabandhu Sheikh Mujibur
Rahman remained in jail for months and years, Begum Mujib took the charge of
Chhatra League. She also gave directions during various critical situations
of Awami League."

Bangamata gave advice to Bangabandhu on many important decisions, she said.

At the beginning of the programme, the speaker paid tribute by placing a
wreath on the portrait of Bangamata, said the press release.

A documentary produced by the Ministry of Women and Child Affairs on
Bangamata was screened at the event.

At the end of the ceremony, a special prayer seeking the eternal peace of
Bangabandhu, Bangamata and their martyred family was offered.

Meher Afroz, MP, Permanent Representative of Bangladesh appointed to the
United Nations Mohammad Abdul Muhit, and Kazi Nabil Ahmad also spoke as
special guests at the event under the chairmanship of Consul General Mohammad
Monirul Islam.

Various dignitaries were also present on the occasion.