PM to confer Bangabandhu Diplomatic Excellence Award tomorrow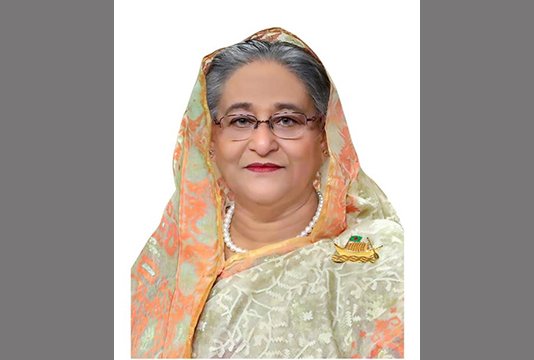 DHAKA, July 6, 2022 (BSS) - Prime Minister Sheikh Hasina will confer the
'Bangabandhu Medal for Diplomatic Excellence' tomorrow to one Bangladesh
diplomat and another foreign diplomat based in Dhaka.

Bangladesh Ambassador to Poland Sultana Laila Hossain and Japanese Ambassador
to Bangladesh Ito Naoki have been nominated for the award initiated last
year, marking the birth centenary of Father of the Nation Bangabandhu Sheikh
Mujibur Rahman.

Sultana Laila Hossain has made extraordinary contributions amid the Russia-
Ukraine crisis when several thousands of Bangladeshis left the former Soviet
state and took shelter in Poland and other European countries while Ito Naoki
is playing an important role in boosting the bilateral relationship between
Dhaka and Tokyo.

Prime Minister Sheikh Hasina will confer the award to the diplomats by
virtually joining as the chief guest at the inauguration of the newly
constructed 8-storey building of the Foreign Ministry.

On the occasion, the Prime minister will also unveil a book titled
"Bangabandhu Corners around the World" and formally launch identical websites
for all Bangladesh missions abroad.

Foreign Minister Dr AK Abdul Momen, State Minister for Foreign Affairs Md
Shahriar Alam, Foreign Secretary Masud Bin Momen and the two envoys will also
present there.