Govt sends relief supplies to Afghanistan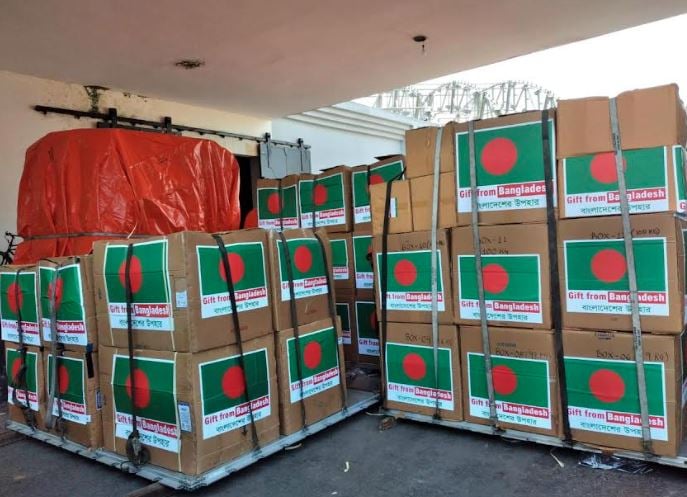 DHAKA, July 5, 2022 (BSS) - On the basis of the Prime Minister's 'Integrated
Development' policy, emergency humanitarian assistance was sent today to the
people of Afghanistan in response to the catastrophic earthquake.
A Bangladesh Air Force (BAF) aircraft C-130J, under the supervision of the
Ministry of Foreign Affairs and overall management of the Armed Forces, left
here for Kabul at 6 am with food, clothing and emergency relief supplies.
Chief of Air Staff Air Chief Marshal Sheikh Abdul Hannan bid farewell to the
pilot and crew of the aircraft, said a press release.
A powerful 5.9 magnitude earthquake struck a remote border region of
Afghanistan killing at least 1,000 people and injuring hundreds of people on
June 22.
Apart from causing damage to hundreds of establishments, the earthquake
caused food, water, housing crisis and lack of emergency medical services.