Quader for valuing tested AL leaders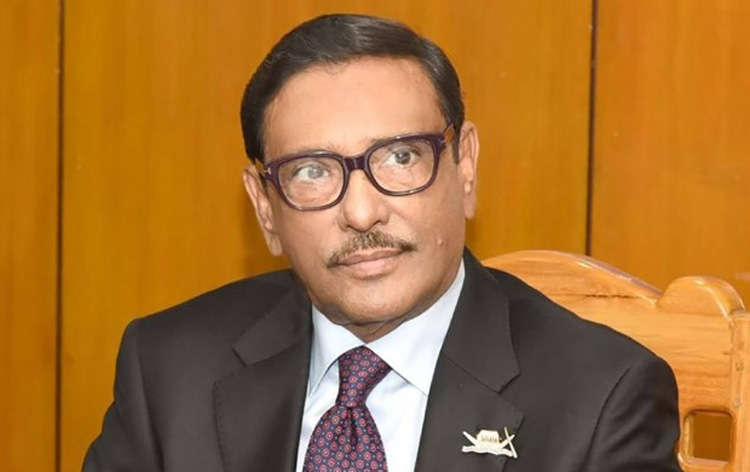 FARIDPUR, May 12, 2022 (BSS) - Awami League General Secretary Obaidul Quader today stressed the need for valuing the tested leaders and said the opportunists would not be available during any crisis of the party.
"We have to value the tested AL leaders as the opportunist leaders will not be found in the party during its bad time," he told the inaugural session of Faridpur district Awami League's triennial council, joining virtually from his official residence in Dhaka.
The council was held on Govt Rajendra College premises at about 11.30 am.
Quader, also the road transport and bridges minister, said those who siphoned off money abroad, identified terrorists and extortionists and drug traders should not be allowed in the party.
He said Bangladesh achieved tremendous development in the last 13 years under the bold leadership of Prime Minister Sheikh Hasina.
"But, the BNP leaders do not see any development or achievement of the country. They can see only the darkness of night in the broad daylight," the AL general secretary said.

He said the AL must survive to protect the country's democracy, economic solvency and development.
People should vote for AL again to keep the party in power for continuation of the country's development, he added.
About the politics of the BNP, Quader said the country's people think that top-to-bottom leaders of the BNP, including its secretary general Mirza Fakhrul Islam Alamgir, should resign from the party because of their failures.
Highlighting the progress of ongoing mega projects, he said the Padma Multipurpose Bridge will be inaugurated in June.
"And then we will think of constructing the second Padma bridge at Daulotdia-Paturia point," he added.
Chaired by president of Faridpur district AL advocate Subal Chandra Saha, the meeting was attended, among others, by AL presidium members Kazi Zafarullah, Dr Abdur Razzaque, Shajahan Khan, Lt Colonel (rtd) Faruk Khan, Abdur Rahman and advocate Jahangir Kabir Nanak, joint general secretary AFM Bahauddin Nasim, organising secretaries Mirza Azam, BM Mozammel Haque and SM Kamal Hossain, publicity and publication secretary Dr Abdus Sobhan Golap and secretary of Faridpur district AL Syed Masud Hossain.